Animorphs #49: "The Diversion"
Publishing Info: Scholastic Paperbacks, January 2001
Where Did I Get this Book: own it!
Book Description: The Yeerks are finally starting to realize that the "Andalite bandits" are probably not aliens at all. They're finally starting to realize that maybe they've been dealing with humans all along. And no one–especially the newly appointed Visser One–is happy with this knowledge. Not happy at all.
When Tobias, the other Animorphs, and Ax realize that the Yeerks are about to find them, it's by accident. But that doesn't make the discovery any less serious. Because in war, one side wins. And one side loses…
Narrator: Tobias
Plot: The last Tobias book! Sadness! And, per the usual for his books, there's a healthy dose of tragedy here as well. Though, in a shocking turn of events, by the end, a good thing has actually happened to him!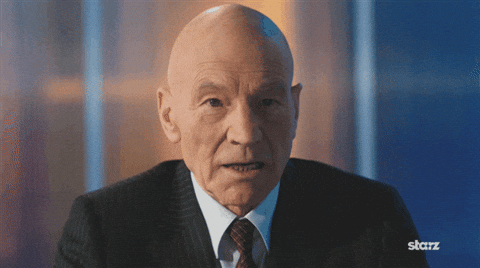 Tobias is experience his typical woes: the challenges of the hawk life with regards to getting food. While things aren't as desperate as they have been in the past, he's still happy to see Rachel show up with McDonalds. He eats part of it as a hawk, the only way the calories will sustain him, but morphs human to enjoy the rest as a boy who can appreciate taste. After that, they head off to Cassie's barn for a group meeting.
There, Cassie informs them that her parents came back with odd news from The Gardens, that people had been there requesting blood samples from very specific animals, like wolves, grizzly bears, tigers, gorillas, etc. They were particularly upset when they discovered the zoo didn't have a red tailed hawk in residence. The Animorphs are quick to put this together: the Yeerks are on to the fact that the "Andalite bandits" might be more than they seem and are collecting blood samples to try and match any humans with morphing abilities. They all try to recollect if they've had blood drawn recently, and Rachel is the only one with a concern that back when they all had the Andalite flu, her mom took her to the hospital and they may have drawn blood then.
They agree that the chance is too great, and Marco and Ax are set with the task of locating the blood bank where all of the samples are being stored and tested. By the next day they've already discovered the facility and the Animorphs are quick to take off to investigate. Once there, they come up across the typical problem now of Biofilters at all of the entrances. They decide to use their Hork Bajir morphs and tie blue armbands around their arms to pose as the elite Hork Bajir fighters they've recently come up across. Using this "authority," they are able to weasel their way into the facility and get to the computer system. Ax demorphs and investigates and finds that the Yeerks already have a partial match and it's Tobias's lost mother who, it turns out, has been living only a few blocks away from the neglectful uncle whom Tobias stayed with when he was a boy.
Controllers break into the room, including a Granny-like Controller who seems to be in charge. She sees the flashing light on the computer and realizes that the system had found a match. A fight breaks out and the Animorphs flee the facility, but Marco is critically injured in the fight, forcing him to demorph and confirm the fact that there are humans with morphing abilities.
They manage to get away but know that now that Marco has been spotted, the game is up for them all, the Controllers will quickly put together who the other members could be. At the barn, the reality really begins to set in with what it will mean to tell their families and hide them away with the free Hork Bajir. Jake tells them all to take the night to think about it and they'll begin the next day.
In the mean time, Tobias goes to scout out his mother. He discovers that she is blind and scarred, but she's also kind to her guide dog and doesn't show any outward signs of being a Controller. Having been fooled by a tactic like this in the past, Tobias is still wary. He's also hurt and confused by why she would give him up only to live so close by.
They start with Cassie's family whom Cassie says are scientist and will respect the truth. Tobias flies in and begins thought-speaking to Cassie's mother while Cassie begins telling her what is going on. When Ax appears, Cassie's mom tries to hide Cassie behind her in case Ax is dangerous. Cassie's dad arrives and they explain to him too. The Chee agree to watch over the remaining animals at the barn clinic, and Cassie and her family pack up and head out.
Rachel's family is next. Rachel morphs grizzly and speaks to her mom, who naturally freaks out. Ax walks in with one of Rachel's little sisters on his back. Rachel's mom grabs a spice rack and lunges at grizzly!Rachel. Like with Cassie's mom, Tobias is struck with the bravery of mothers protecting their children. Rachel wrangles her family out, and the remaining Animorphs take off for Jake's house.
They arrive to discover that Tom went with Jake's parents to do chores. As the time ticks by, Marco and Tobias become increasingly concerned and Jake finally begins to admit that it is strange for Tom, a high ranking Yeerk, to go on a random chore run that morning. When they spot Jake's family returning, but they are followed by two black SUVs. Through the window, Tobias can see Jake's mom's face twisted with anger and in her hand, a Dracon beam. They retreat.
Later, Tobias takes off to spy on Loren once again and sees that she is under Yeerk surveillance. While he's there, Marco and Ax show up saying that the guide dog is Tobias's way in. They follow Loren into a grocery store and, while posing as "rowdy youth", they steal Loren's guide dog and have Tobias acquire it. Tobais then returns in in place of the dog and makes his way back to Loren's house with her. After she goes to sleep, Tobias searches the house but finds no evidence that Loren is a Controller. He does find a letter from an insurance company that mentions the fact that Loren lost her memories in the accident that scarred and blinded her.
The next morning, in his human form, Tobias confronts his mother. He learns that she knew she had a son, but had no memory of him. Worse, her memory was so badly damanged that she had had to re-learn how to do basic functions like brush her teeth. This all being the case, she had chosen to give him up as a baby to relatives, hoping that he would have a better life that way. As Tobias begins to explain the danger that she is in, it becomes clear that Loren has very vague memories of aliens, specifically Elfangor. Using these glimpses of shared knowledge, Tobias convinces her to stay in her house for three days and then meet him in a nearby park.
After the days have past and Loren hasn't left the house, proving that she isn't a Controller, they put the plan in action. When Loren gets to the park, she enters a tunnel and the Animorphs are able to switch out her dog for dog!Tobias once again without alerting the Controllers who are following her. Back in her house, with very little time as the Yeerks close in, Tobias has her keep her hand on his face while he demorphs. He then has her use the blue box to get morphing abilities, acquire his hawk form, and begin to morph herself. She manages to complete the morph right when things get crazy. The other Animorphs arrives as back up, but granny!Controller his back and in a helicopter.
Tobias and hawk!Loren take the sky and give the helicopter quite a chase. Tobias lures the helicopter away with his mad flying skills, but is almost hit by a Dracon beam shot, only saved by Loren flinging herself in front of him and taking a hard hit herself. The helicopter goes down and Loren demorphs to heal her injuries. Her blindness also heals in the process.
Back in the valley, all of the families are beginning to settle in. The Hork Bajir love Cassie's parents and Rachel's lawyer mother is helping them draft their own Constitution. Tobias is getting to know his mother, and while he's sad that she still has no memory of him, he is comforted by the thought that when it came down to it, like Rachel and Cassie's mothers, his own mother had tried to save her son as well.
A Hawk's Life:  Most of Tobias's books have to do with his struggle for identity between his life as a boy and his life as a hawk. But there is only brief point in the beginning where he again confronts the challenges of eating as a hawk, amusingly noting that Marco would have no problem living in his girlfriend's room being hand fed, Tobias can't let himself do that, even though Rachel has offered. Other than that, his main theme of reflection is on parenthood, specifically the relationship between mother and child.
Up to this book, there has been very little mention of Loren and really, until it shows up as a plot point, I realize I didn't really notice how strange it was that it got so little attention, especially after Tobias learns about his real father. You'd think once that information had gotten out, Tobias would at the very least have been more curious about his mother's whereabouts, even if he is still hurt and angry about being abandoned as a child. Regardless of that, his reflections throughout this book are very good, highlighting both his sense of abandonment, his distrust about new-found family, and his sense of hope even in the face of so much disappointment.
Loren, for her part, is great to see again, even if she doesn't remember any of her adventures from "The Andalite Chronicles." Her accident (did the Ellimist cause this??) and the resulting amnesia is a decent enough excuse for her abandonment of her child, if a bit soap-opera-like, a fact that Tobias himself points out in a good bit of self-awareness on the author's part. But even without her memories, we can still see the essence of her original characterization. She is brave, throwing herself into danger to protect others. She is quick to accept the bizarre and adapt to insane circumstances with amazing agility. And she's just generally a decent person.
Our Fearless Leader: Jake has a rough go of it in this book. He questions his choices with regards to timing with both the first and second mission, feeling that he went in too quickly with the blood bank and waited too long to retrieve their families. The loss of his parents, on top of still not being able to rescue Tom (his primary goal for being in this fight from book one) has to be a crushing blow. And as I discuss later, Jake's perhaps more in need of family support and getting this win than the others. At the end of the book, Tobias reflects on the fact that he and Jake have essentially switched positions since the beginning of this entire affair: Jake has now lost his family and Tobias has gained one of his own.
Xena, Warrior Princess:  Rachel serves as a diversion at several points in this story, using her elephant morph to good effect (I always like when she breaks out this OG morph). Her choice to break the news to her mother by walking into the kitchen as a grizzly bear…not so sure about this. I get her concern that her mom being a lawyer means that a different approach is needed than with Cassie's parents. But I have a hard time thinking of any personality type that is more receptive to news like this while staring down a grizzly in their house. And then her mom pretty much gets wrestled into the car and drove off before she gets a chance to really process things. Does make me wish we could have seen the scene when they all arrive at the Hork Bajir valley.
Peace, Love, and Animals: Cassie really doesn't have a lot in this book, but her interactions with her parents really does highlight the great relationship she has with them. I think we really spend the most time with Cassie's parents throughout the series, with Jake's family coming in second. Whenever the books dealt with Jake's family, Tom rightly came to the forefront. But Cassie's parents have shown up not only in her books but in others, due to the meeting location so often being the barn. It's also no surprise that they would settle in well at the Hork Bajir valley and quickly become favorites of the local residents.
The Comic Relief: Marco helps Ax with tracking down the blood bank and assists in the various family rescue missions. As his family has already been taken care of, he doesn't have too much in this book. While it's both him and Ax that show up when Tobias returns to spy on his mother some more, I think it's pretty safe to assume that Marco was the one to figure out what was going on. Not only is he clever like that, but he has a good amount of experience under his belt with absent mothers and what the sudden return of one can do to a person's mindset.
E.T./Ax Phone Home: Other than helping Marco with the blood bank search, Ax mostly serves as the final nail in the coffin of the other family members' innocence about the state of the world. While both groups are exposed to morphing and thought speak, it's Ax's arrival that seems to really cement things in their minds.
Best (?) Body Horror Moment: Hands down this goes to Tobias's introduction of the morphing technology to his mother which he does by giving her no warning or explanation of what's going to happen, only instructing her to put her hand on his face as he morphs. We know how disgusting this process can be, and one can only imagine how horrifying it would be to only feel with your hands, having no idea what to even expect. To be fair, Tobias didn't have the time to really spell out what was going to happen at this point in things. Lucky for him that Loren has the brave, accepting of the strange, temperament that I mentioned earlier.
Couples Watch!: My lasting regret will always be the fact that for some strange reason, other than a few exceptions, we only really get good insights into Rachel and Tobias's relationship in his books, and he has fewer books overall than she does in the first place. His books and the scenes therein are excellent, don't get me wrong. But I also feel like there were a lot of missed opportunities in Rachel books to deal with how she feels about dating a bird and, more importantly, a boy who is choosing to remain a bird. But no, instead we had to hear about "King Rachel" and how she was "like, the most powerful ever!" This book has a nice scene in the beginning with Rachel showing up with food for them both, and it's just the sort of casual, every day scene that works really well as a glimpse into what the Animorphs' lives are like when they're not out on missions. This being the last Rachel or Tobias book though before the end though…oof. Hurry, distract oneself!
"You know, Tobias," she said, "we have very weird dates."
If Only Visser Three had  Mustache to Twirl: Visser One isn't in this book. Instead, we have the rather comical granny!Controller to contend with. It's definitely the kind of choice that is made for the bizarre mental images of a granny tearing around on a helicopter shooting laser beams. But funny
Adult Ugly Crying at a Middle Grade Book: Tobias's musings on motherhood and what a unique relationship it is is quite touching throughout this book. He reflects on how incredible it is that Cassie's mom throws herself in front of a "mutated deer"/Ax to save Cassie and that Rachel's mom lunges at a fully grown grizzly with a spice rack in an attempt to protect her daughters. Tobias's loss of family has always been tragic, even more so since we discovered his origin story in 'The Andalite Chronicles." But this one really hits home on this fact with the sad state that is his relationship with his mother. She has no memory of him, has been living only blocks away, and even now, safe in the Hork Bajir valley, there's no regaining that time. But it also ends on an incredibly hopeful note with Loren's own instinctual moment of putting herself in harms way to protect Tobias and how meaningful this is for Tobias who has never had a family member who cared about him, let alone was willing to risk their own life for his.
What  a Terrible Plan, Guys!: Jake beats himself up quite a bit about the plans in this book. Most notably the speed at which they went in on the blood bank, perhaps not scouting it out well enough, and then the slow response to getting their families out, giving it a night for them all to think about it before moving into action. But really, I don't think either of those decisions were bad in the moment. They both seem pretty standard for the way Jake has approached decision making in the past, and it's only hindsight that makes him feel otherwise.
I will say that perhaps Jake's family should have come first in the order of rescue. Tom being a known Controller makes his family that much more of a quick target and a higher risk all around. At the very least, they should have come second after Cassie's family (who went first only because they were at the barn already when they all made the final decision.)
Favorite Quote: Two rather longish ones, but there were some pretty funny sequences in this book, stuck in-between the soul-crushing sadness of the entire situation, of course.
"But unless you count the Victoria's Secret Web page, there are no babes in my life anymore," Marco said.

<There were no babes in your old life,> I said.

"Oh. Very nice, Tobias. Go for the jugular. You've got Rachel tending to your every need. Me, I've got Ax-man." He jerked his thumb toward Ax, who was gazing lovingly at a magazine ad for the new original M&M's. "I'll trade you right now, straight across."
And the entire scene as performed by Ax when trying to get the dog from Loren was pretty good.
"Ah." Ax nodded. "She does not understand how menacing we are."

He tapped her on the shoulder. "You do not know me," he said, "but I am a juvenile delinquent. I do not trust authority figures, I probably will not graduate from high school, and statistics say my present rowdiness and vandalism will likely lead to more serious crimes. I am a dangerous fellow, and I am causing mayhem in this store."

He reached behind her and pulled three jars of baby food from the top shelf. Shoved them behind a box of macaroni. Shuffled the Cheez Whiz in front of the Marshmallow Fluff. Tossed a bag of lady's shavers onto a bag of hamburger buns. "There. I have now shamelessly destroyed the symmetry of this shelf, undoing hours of labor by underpaid store employees. If you could see me, you would be frightened."

"If she could see you, she'd have you committed," Marco muttered
Scorecard: Yeerks 14, Animorphs 16
While the Animorphs did manage to save most of their families, the loss of Jake's parents is a pretty big blow. All of them are important members of the team, but you have to think that having the leader who is facing some huge decisions is going to suffer more in going into the endgame with a messed up mindset over the failure to not only save Tom but lose his parents as well. Outside of that, the loss of their human identities is a big hit. Not only do now none of them have the normalcy of their regular lives to help balance out and provide a distraction from the war effort, but a lot of their safety came from the fact that the Yeerks weren't on the lookout for humans.
Rating: I really liked this book. It's awesome to see Loren again, but man, that entire family has to win the tragedy card. You have Elfangor, tricked away from his pregnant wife and then dying after meeting his son for five minutes. Tobias who grows up neglected, is bullied, and pretty much chooses to trap himself as a bird, since that's the better option and then ends up in this terrible war. And now Loren, already having her mind tampered with by the Ellimist, gets in a crash, loses her sight and her memories of her infant son, forcing her to give him up for adoption, and even when they're re-united, her memories can never be regained.
I think I've probably mentioned this before, but in hindsight, I think the Tobias books are the best overall when you look at one single character's contributions and quality. His always delved into important topics, not only for him as a character, but in the grander scheme of things (suicide, torture, PTSD, loss of family and found families, etc.) He's also an excellent narrator and I've always appreciated the appropriate balance of action, humor, and even romance that is often found in his books.
Note: I'm not going to rate these books since I can't be objective at all!