Animorphs #39: "The Hidden"
Publishing Info: Scholastic Paperbacks, March 2000
Where Did I Get this Book: own it!
Book Description: The Yeerks plan to use the Helmacron ship they have repaired to capture the Andalites and track down Elfangor's blue cube–the cube that gives Cassie, and the other animorphs the ability to morph.
Narrator: Cassie
Plot: I had zero memory of this book when I picked it up again. I think if you had asked me whether there was an Animorphs cover with Cassie morphing a buffalo, I wouldn't have been entirely sure you were even serious. That's how fully I'd forgotten this book.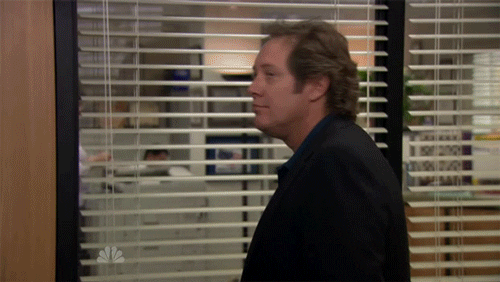 Erek shows up at Cassie's barn with bad news: the Yeerks have discovered how to use the Helmacrons' morphing tracker and are even now on their way towards the blue box that emits a low level morphing energy. Cassie quickly nabs the cube and hops a ride to The Gardens with her mother. There, the others in seagull morph show up and they try to decide what to do, since any morphing will draw the attention of the Yeerks. Before they can form a plan, helicopters begin circling the area and Cassie makes a break for it, hiding in a van that is exiting the park. Inside she confronts a cape buffalo. She acquires it to keep it calm, but chaos suddenly erupts when the van is intercepted by the Yeerks, including Chapman and Visser Three. She morphs the buffalo and barges out of the van. The real buffalo attacks the Controllers and head butts Chapman. Cassie is able to escape into the nearby woods, with the real buffalo trailing behind.
Back as a girl in the woods, she witnesses something horrific: the buffalo must have touched the blue box and acquired Chapman when he headbutted him. He wildly morphs and demorphs partially between his true buffalo body and the human Chapman form. By morphing the buffalo again herself, Cassie is able to get the buffalo to mimic her actions and return to its true form as well. The others arrive and are caught up to speed on the horror of the situation. What's worse, the buffalo has now witnessed Cassie morphing, so if the Yeerks capture or infest it, the Animorphs' secret will be out.
The helicopters are still circling, so they morph wolves and take off once again, leaving the buffalo behind. They hide in a cave and continue to discuss what to do not only about the tracker, but about the buffalo. They all know that the buffalo can't be left alive, though Cassie is hesitant to kill it, now that it has human DNA in its system.  As for the tracker, the challenge will be getting to it when it's up in a helicopter. So they decide to go with the tried and true method of dropping something heavy on the bad guys over water. But before they can move on this plan, they hear the buffalo in distress. Knowing they can't let the Yeerks capture it, they head off.
They find the buffalo surrounded by Controllers with Visser Three himself yelling at the "Andalite" to reveal himself and tell the Visser where the cube is. The buffalo manages to acquire the Visser and begins morphing him. The group uses this as a distraction to escape (sorry, but I just can't help but interrupt myself…didn't they JUST say they were there to rescue the buffalo? And then immediately ditch said buffalo to escape the situation they willingly put themselves in in the first place? Ugh.) As they run off, they see the Andalite!buffalo and Visser Three go at it with their tail blades. The Andalite!buffalo gets in a lucky shot and knocks out Visser Three and then comes running after them.
The group decides that the majority of them will continue on to the ocean, but that Cassie will stay behind with the buffalo to distract the following Yeerks. She manages to get the buffalo to again demorph into its natural state before the Yeerks show up once again. She takes off, buffalo following, and jumps off a minor cliff to escape. They both crash to the bottom and are horribly injured. Cassie demorphs and gets the buffalo to also morph human to heal its own injuries. She then catches up with the group again.
The others wonder at how the buffalo managed to survive the fall and Cassie tells a white lie that the buffalo simply mimicked her morphing, leaving out that she was actively trying to save it. In human form, the buffalo begins mimicking their speaking patterns. Cassie insists that it is learning, but the others push back saying that it is only mimicking and that she is making too much out of this. As they are talking, Cassie brushes an ant off of the cube that she is holding. She finally gets the buffalo to morph back to buffalo and then they have to leave it behind once again when they hear the helicopters approaching.
As the others continue forward, Cassie begins to demorph again to put the plan in action. But before she can get far, she sees something truly nightmare-inducing: an ant morphing into a version of Cassie herself. She realizes that the ant that had crawled on the box and her hand earlier must have acquired morphing abilities and her own DNA. The Cassie!ant goes crazy half way through morph and attacks her with gigantic pincers. The buffalo shows up and attacks the Cassie!ant, but the ant begins demorphing. Cassie rushes over and stomps everything in sight. She then quickly begins morphing the osprey, finally ready to put their plan into action. As she gets ready to leave, the Yeerks show up and kill the buffalo with a Dracon beam.
Osprey!Cassie flies out to sea where the Yeerks are now shooting down at the rest of the Animorphs in dolphin morph. Gaining altitude, Cassie positions herself directly above the helicopter and begins to demorph. But it goes wrong and she loses her wings too quickly and begins to fall too fast. She makes it back to human and is partially through her whale morph when she realizes that she won't be big enough when she hits the helicopter and will likely be cut to pieces by the blades. What's worse, the helicopter pilot looks up and spots her, veering out of her line of descent. Luckily for everyone, a rogue seagull gets sucked into the engine and the helicopter blows up, destroying the Helmacron sensor within it. Cassie is badly burnt, but wakes up again in the ocean in her human form and surrounded by her friends. They call it a success and head home.
Peace, Love, and Animals: This is one of the better Cassie books as far as characterization of Cassie herself goes. The book is a hot mess in every other way, but her sympathy and struggle with how to resolve the buffalo situation is a very sympathetic cause. Any animal lover would understand just how difficult this situation would be. Though, that being said, her nonsense about the human DNA part of it is just that: nonsense. And what makes that worse is not only does this line of thought just seem ridiculous and undermines Cassie's character as a rational, thoughtful being, but it was completely unnecessary. As an animal lover myself, the idea of having to kill an innocent animal, especially one that has bounded with you and trusts you, is just agonizing. We don't need any silly other justifications to explain Cassie's hesitancy.
The one question I do have about her handling of this situation is the balance between her repeatedly saying that she understand the buffalo can't be allowed to live but then her willingness to essentially draw out its torment. We've seen some really good examples in the past of Cassie knowing that sometimes the harder choice is the right one, specifically when she was trying to save the Hork Bajir the Yeerks had experimented on back in the Atlantis book and knows that in the end it is best to let him die then to keep trying to fix the unfixable. That was an excellent scene that highlighted that mercy some times comes in strange forms. But here, the poor buffalo is repeatedly being abandoned by the Animorphs, drawn into battles with the Yeerks to protect the Animorphs, lead of a cliff to plummet to a painful end, and then finally killed by the Yeerks. It's a tough situation, but it would have been another good opportunity to highlight this particular strength of Cassie's, had she realized that this ongoing torment was not actually better.
Our Fearless Leader: At one point in the story, Cassie is upset with Jake for "not trusting her to do what is right." But….really? I mean, for better or worse, Cassie has a long history of not necessarily doing the "right" thing objectively, even if she feels it is right for herself and her moral code. From a team leader perspective, I can absolutely understand Jake not trusting Cassie to do the "right" thing. Girl let herself be infested by a Yeerk! She asked Jake to outright murder a  Controller on her behalf! Just a few books ago, she was all set to go on a mission purely based on revenge! She lost the right to feel miffed about casual distrust like this quite a while ago. And really, at this point, after being in Jake's head, we know that some level of casual distrust goes out to all of the Animorphs at various times, it's just one of the struggles of being a leader. Jake knows the weaknesses of them all, and thus can't always trust them to do the right thing in specific scenarios that play to those weaknesses.
Xena, Warrior Princess: Along with Marco, Rachel is quite clear from the very beginning that the buffalo will have to go. She also firmly tells Cassie to stop making more out of the human DNA thing than it deserves, which, thank you!
A Hawk's Life: Tobias has practically nothing. I mean, you could probably count his lines of dialogue on one hand.
The Comic Relief: As expected, Marco is not very sentimental about the fact that the buffalo can't be left alive. He and Rachel both team up on this position right away, and there's really no arguing with their reasoning. The case could maybe be made for getting the buffalo to acquire some similar animal, morph that animal, and then get itself stuck in that form and then have Cassie "adopt" it at her farm. Seems like something that Cassie or even Tobias would think of, but we can say that they were all too frazzled from the constant running to really think of this solution.
E.T./Ax Phone Home: Ax has a running joke with Marco where he's trying to still understand humor. He even joins in the fun with what he thinks are good jokes only to be met with silence and thus concluding that humor is over-rated. So there's some good dialogue bits with that, but not much else for him in this book.
Best (?) Body Horror Moment: I mean, the entire concept of this book is pretty horrifying, but I will reserve the honor of this section for the Cassie!ant. It just had to be ants, didn't it? It's not like the poor Animorphs haven't suffered enough trauma at the hands (pincers?) of ants already, but now one has to go and partially morph Cassie and then almost bite her arm off with its ginormous pincers. Then Cassie gets to watch the buffalo start tramping something that looks just like her to death. Though, I will note that apparently human DNA is only morally impactful in mammals, since she had zero concerns about stomping all over that ant once it was small again, human DNA or no human DNA.
Couples Watch!:  Not much really. After Cassie's fall from the sky, Jake remarks privately to her how glad he is that she is ok and since she's in human form, she has to respond out loud, cluing in everyone as to what's going on. Marco teases them some, but she says she doesn't care since everyone knows how much Jake and Cassie "like" each other. This might just be my age speaking, but it gets more and more uncomfortable as the series progresses to hear about these relationships in terms of "liking" each other, especially when the "love" word  has been thrown around. It just doesn't ring true to the level of maturing and closeness that has built after fighting a war like this for as long as they have. I get that its done for the age-level of the audience, but I still find it weird. I honestly don't think teens would have been weirded out if the writers had just gotten over it and said "love" already.
If Only Visser Three had  Mustache to Twirl: So, Visser Three loses a tailblade fight to a buffalo….there's just no getting around that fact. A mammal, in a completely foreign body, with a very low-level of intelligence, somehow managed to knock him out cold pretty quickly. I'm not sure who this is worse for, Visser Three and his ego, or all of the others (including Ax!) who have failed to take Visser Three down themselves in a fight! It's not a good look for any of them that's for sure. Also, I'll add, this is yet another supremely unbelievable element of the book, so even talking about this in any verging-on-serious manner is pretty pointless. But the fact remains: it's now canon that a buffalo is a better tailblade fighter than Ax.
Adult Ugly Crying at a Middle Grade Book: Ok, as dumb as the whole buffalo morphing plot was, I have to admit that there was a good amount of tearing up in this book for me. I'm a sucker for animals and I particularly have a hard time with descriptions of animals suffering and not understanding why. So all of the scenes of the Animorphs running off and the poor buffalo trying to follow behind just really got to me. And then it goes and saves them several times and just casually gets blown up, right after Cassie is saying goodbye and doesn't know what else to do but tell it that it has been good, one of the few words it seems to understand.
<l have to go now,> I said, knowing it couldn't understand me. <Thank you for saving my life.>

The buffalo's ears twitched. And then I knew what to say.

<You are good,> I said softly. Its ears came forward and it made a soft, almost friendly sound.
So stupidity aside, they definitely got me invested in this buffalo storyline in the end and there may, MAY, have been some tears.
What  a Terrible Plan, Guys!: Oh man, this entire book, again was full of terrible plans. But two big ones come to mind. 1.) They keep insisting that the buffalo can't be allowed to be captured by the Yeerks, even going so far as to run back towards danger to "rescue" it at one point. And then they repeatedly abandon it and leave it behind to potentially be captured. And their "rescue" attempt was the worst example of it. They literally run back to it, find themselves surrounded, and then immediately use the buffalo itself as a distraction to bail, leaving it behind once again. What was the point of even going back if this was the plan?? And like I said, that was just the worst example. They leave the buffalo behind at least 4-5 times, any of which could have resulted in its capture by the Yeerks. 2.) The "anvil" plan with whale!Cassie. I mean, this was implausible enough the first time it showed up in Megamorphs #1 and in no way deserved a second showing. Not only am I getting sick and tired of this "wash and repeat" attitude towards past plot devices, but this one in particular was rather hard to swallow the first time and is even dumber here. At least it didn't work, which is shouldn't have for all the reason we saw here, mainly that it's pretty easy for a helicopter pilot to become aware of a whale plummeting towards them and move out of the way. Luckily, a convenient sea gull was just where the author wanted it.
Favorite Quote:
<He should trust me to do the right thing,> I said. <He does, or he would've made somebody else carry the cube. That's why he put me back here. While you do the right thing, I do the necessary thing. Get it?> [said Rachel]
(Inset long rant about the difference between doing the the right vs. necessary thing. It's a nice distinction that Rachel is drawing here, but I'm pretty sure Jake's version of it was not trusting Cassie to do the right OR necessary thing.)
Scorecard: Yeerks 10, Animorphs 15
I'm going to give a point to the Yeerks just because they were the only ones with the semblance of a clever plan here with the idea to use the Helmacron ship this way. The Animorphs only survived this out of sheer luck, with the Yeerks taking care of the buffalo and a random seagull sacrificing its life for the cause.
Rating: I liked this book as far as Cassie's characterization goes. I hated this book for its bizarre ret-conning of the blue box. And I couldn't care less about this book for the fact that I honestly couldn't even remember the order of events during the middle third since all it was was running around randomly stopping/splitting up/getting attacked by Yeerks and repeat.
But man, that blue box thing. That's pretty out of line as far as completely disregarding past precedent for a pretty important artifact. Not only does the box thing itself make zero sense (it's not like David suddenly had morphing abilities after just touching the box), but the fact that animals would then be able to acquire DNA and morph?? In every book, EVERY BOOK, we hear the Animorphs talk about having to concentrate to both acquire DNA initially and then to morph. There is no way the buffalo, let alone the ant, would be able to do anything like this. It's so stupid and there's no getting around the fact that the majority of this book is hanging on this idiotic concept.
Then add in the fact that we have yet another repeated story that involves essentially just re-writing a previous book. The entire Megamorphs #1 book was about some Yeerk controlled thing tracking morphing and then ends with whale!Cassie crashing it into the sea. And here, YET AGAIN, we have the Yeerks tracking morphing and whale!Cassie trying to crash it into the sea. Like I said in the Marco book that did this, at least mix and match. At least TRY to pretend you're doing something original. Or…maybe don't, if what you consider original is ret-conning the blue box and pretending that ants/buffalo are capable of the intelligence required to morph.
Note: I'm not going to rate these books since I can't be objective at all! But I'll give a one sentence conclusion and you can take from that what you will!