Animorphs #53: "The Answer"
Publishing Info: Scholastic Paperbacks, May 2001
Where Did I Get this Book: own it!
Book Description: The war is raging on, and the Yeerks are everywhere. Jake tries to convince the government to help him and the Animorphs destroy the Yeerk pool. But when that plan fails, they try to do the job themselves. In an effort to deter new arrivals and finish off the ones still around, the Animorphs and Ax blow holes throughout the Yeerks pool. In these gallant efforts, some innocent bystanders are hurt, but that is the way of the world they live in. But the plans go awry, and Jake and the Animorphs find themselves trapped in the new Yeerk Pool. They have lost all hope, when they find unexpected comfort and comradeship from the disgusting Taxxons — who have always been associated with Yeerks and have their own problems with the destroyers. They might just be able to save planet Earth — but has the end already begun?
Narrator: Jake
Ha. I realized I posted this without an intro and just a placeholder text saying "INTRO." Well, it could have been some sort of artistic thing where I had so few words due to the trauma this book inflicts that I just skipped over the intro right to the crying gif. But alas, it was just an error that I just now caught, weeks later. Ah well. Anyways…yeah, I still don't have a quippy intro for this so….on to the crying!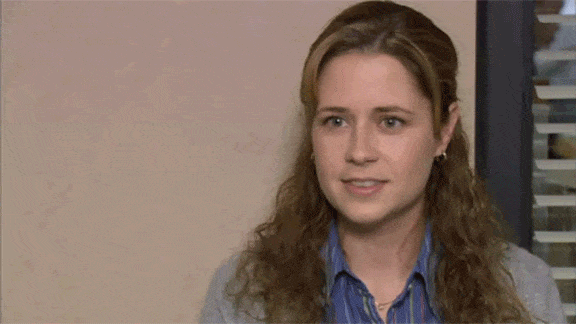 Plot: The Pool ship has landed and all out war has begun with Yeerk Bug Fighters easily taking out any jets and weapons the military sends against them. The Animorphs know that this is an opportunity they can't pass up. They also know that Visser One will fully expect an attack of this sort on his precious Pool ship. But simply blowing it up comes with too many casualties, both human and Hork Bajir. Instead, what if they captured it?
Jake calls a meeting of only the original Animorphs but accidentally (subconsciously?) excludes Cassie, much to the anger of the others. They plan to set up a diversion of them attacking the Pool ship, all while the original Animorphs will already be on the Pool ship.
Over the next day, they learn that the Yeerks have the Taxxons building a new Yeerk pool out in the open. Marco also manages to locate the military general in command of the human forces arrayed against the Yeerks. All of the original Animorphs head off to meet with this general, General Doubleday. Jake and the others arrive in fly morph. Jake demorphs and is immediately arrested and put in a cell. After this happens a few times, with Jake always reappearing and demorhing in front of the general, he finally agrees to listen. After a few of his soldiers reveal themselves as Controllers, he even more fully commits to hearing Jake out. But in the midst of these talks, the Yeerks attack.
They manage to fight their way out, towing the general along with them. Jake is badly injured, but is saved by the others. After they get away, the general is quick to follow their instructions and lock down the base. However, they realize it will take 3 days before the general has enough men that are known to be non-Controllers and in that time the new Yeerk Pool could be completed. So now they have another mission: stop that project. Cassie points out that destroying a hole in the ground is pretty hard, and instead they need to go after the builders themselves: the Taxxons. With this in mind, they, the auxiliary Animorphs, and the free Hork Bajir go in with only one mission, to kill Taxxons.
They go in, staggering the battle with forces arriving at different intervals and from different approaches to prevent the Yeerks from forming a solid defense. They do a lot of damage and Jake begins ordering the retreat. But the ground opens up beneath him and he finds himself alone in a Taxxon tunnel. He is met by a handful of Taxxons with Dracon beams, and his shocked when one of them speaks to him in thought-speak and identifies himself as Arbron, a friend of Elfangor's. He has a proposal: that he and the Taxxons have seen a way out of their perpetual, driving hunger by using the morphing cube to become nothlits in another form. If Jake and the Animorphs agree to help them with this, the Taxxons will fight with them to capture the Pool ship.
Jake meets back with everyone to discuss this sudden turn of events. Cassie reveals that she had secretly been hoping this would happen. Ax makes it clear that the Andalites will never go along with the idea of giving Taxxons access to morphing power, and Cassie calls him out, telling him that now is the time to reveal his secret, that he has been in secret communication with Andalite command (she followed him as a flea on his body). Jake and the others feel very betrayed by the knowledge of what Ax has been up to and even more horrified when they learn what the Andalites have in mind for Earth. This decides it and they know they have to at least try to make a deal with the Taxxons. Cassie comes up with an anaconda morph has a potentially intriguing alternative for the Taxxons.
The next day, Jake, along with several flea!Animorphs, makes his way to the meet Arbron. He gets in an abandoned car that then rolls down an opened tunnel into the Taxxon lair (definite callback to "The Andalite Chronicles" and  you have to imagine that Arbron got the idea from that). There are tons of Taxxons gathered and after Arbron makes a speech about the potential idea, Jake does a neat little show of morphing, ending with the anaconda morph, emphasizing its calm mindset, not driven by an insatiable hunger. Arbron reveals that he knows the other Animorphs are there, and they demorph. And then he invites Tom to come out.
Turns out that Tom, too, has a plan and wants to turn against Visser One who he feels has deprived him of the promotions and respect he deserves. In exchange for his help, he wants the Animorphs to allow him and about 100 of his Yeerk compatriots to fly off in the Blade ship. As an extra wrench in the deal, he informs them that he has updated the security codes in the Pool ship and the way they are currently, Ax and the others have no chance of cracking them.
On the way back Jake contemplates his option. Cassie points out all of the problems with allowing Tom to fly off in the Blade ship (which is surely where the morphing cube is located as well). Jake also knows that there has to be more to the story, and that Tom can't be trusted. With these facts in mind, he begins to form a plan.
First, he talks to Marco telling him that he has to find the Chee at all costs (sending Marco into a pretty dangerous part of the city to do it). Then he talks to Rachel. He doesn't come out with what her role will be, but we know that it has to do with Tom, that it's a last gamble that could be deadly, and that it's bad enough that he doesn't want Cassie to know about it, because she loves both Jake and Rachel and would blame herself for not trying to stop it.
Marco returns with Erek the Chee and Jake has to go to extreme measures to motivate him. Essentially, he tells Erek that if he doesn't go along with their plans, Jake will kill Yeerk prisoners, starting with Chapman, who they had captured. It's a new low for Jake and Erek is none too pleased about it, but his programming won't let him resist. Jake then has Ax call the Andalite flight and tell them that he is going to deliver a major Yeerk ship into their grasp and they better get here quickly.
He then tells James that he needs him and the other auxiliary Animorphs on the ground with the military forces to serve as a distraction. It's a dangerous role and James is hesitant. But Jake insists, telling him that this is what they were given these powers for, to fight. He gets into a pretty firmly worded rant, saying that he doesn't care about the lives of any of them, that this is it, they either win this battle or it's all over. Either the Yeerks will take Earth out or the Andalites will do it for them.
The next day they put the plan into action. Jake flies in to a truck that Tom is driving with Cassie bound and beaten in the back. He secretly confirms that Rachel is there in morph and the morphs a fly and makes it way to "Cassie" who is really Erek disguised. Tom gets them through security and then calls over Visser One to present the captured Animorph (he thinks Cassie is real). He reports that the Animorphs and humans will attack soon as a diversion while they try to sneak onto the Pool ship. A Taxxon prisoner is brought in and Tom explains how he discovered collusion between some Taxxons and the Animorphs. Tom maneuvers the situation so that he is put in charge of the Blade ship and gets Visser One to test his plan by having the Taxxon eat Cassie. This would have been Tom's betrayal had the Animorphs simply believed him.
As it is, Taxxon!Tobias pretends to chow down as "Cassie" dies screaming but really Erek is just creating a show while slowly blending himself into the floor until nothing is left. Tom thinks that he has now killed off all of the Animorphs and won the Visser's trust enough to be given the Blade ship. The other Animorphs wonder where Rachel is but only Jake hears her speak as she drifts away, hidden somewhere on Tom.
As the Pool ship lifts into the air, Erek and the other Animorphs retreat further into the ship. Jake remains behind on the bridge and gets to witness the horror that Visser One rains down on the fighting forces below as the military and auxiliary Animorphs attack. Jake frantically checks in with Ax and the others on their progress on taking over the ship, but as they work, Visser One picks off all of the auxiliary Animorphs. But the diversion prevents Visser One from firing off his largest canon that would take out thousands of the fighting human soldiers.
Just as he finishes killing them and decides to move to his larger weapons, Marco and the others gain control of the ship and move it up into low orbit. Visser One frantically calls in Tom with the Blade ship. Visser One and the Hork Bajir head to engineering. It's a long trek and Jake understands why it took so long for Marco, Ax and the others to get there and take control. They blast away at the engineering room, killing most of their own, but the Animorphs had already escaped out a vent.
As Jake reports on what happened on the ground, that James and his people are dead, he is forced to admit that Rachel is on the Blade ship with Tom. Tobias is enraged. Cassie sad And Marco is grimly resigned, knowing that Tom needed to be stopped. While they have control of basic maneuvering for the Pool ship, Erek's programming flatly prevents gaining them any access to the larger weapons systems: they're sitting ducks for Tom's Blade ship.
Jake and the others make their way to the bridge, fighting along the way. They pass by access to the Pool ship's controls to the interior Yeerk pool itself. There is a flush option. But Jake needs Visser One to come to the bridge. He orders the flush, and 17,372 Yeerks are jetted into space to die. When they arrive, Visser One is there, staring out into space at the dead Yeerks. He has also figured out that Tom has betrayed him. He tries to say that it isn't Jake who has beaten him, but the fact that he was betrayed because Visser One was "too trusting."
Jake tells Visser One that he could disable the Blade ship, but Visser One notes that the Dracon beams are being drained of power. Erek's doing, against their wishes, and to the detriment of the last chance to disable the Blade ship and save Rachel. They try to fire what they have, but the Blade ship avoids the shots and neatly disables the Pool ship itself. Tom hails the ship to gloat but is horrified when he sees Jake on board. He orders his ship to destroy the Pool ship, and Jake orders Rachel to go in.
Our Fearless Leader: Whelp, here's where it all comes to a head for our Jake. Having gotten through the malaise that seemed to set in after the loss of his parents, he's in full leadership form in this book. It's action packed from the beginning to the end, and we see Jake needing to balance more and more moving pieces. Not only are there his own allies, but now we have the Taxxons and Tom and his people in play. Both of whom have their own goals and motivations and can only be trusted so far.
Jake's strategic thinking is at the top of its form here, and his plan for the final battle is brilliant and ruthless. As he deploys his people we are in his head to see how, while he still struggles with the challenges of these decisions, he has really embraced the cold reality of the situation. The Yeerks will get them or the Andalites will. With those two fronts against them, any consideration for personal losses is now weighed against the loss of the entire planet. He's brutal and efficient.
The hardest decisions to witness, as the reader, are the ones that affect our main characters directly. He sends Marco out into a war zone with an impossible task to locate the Chee, knowing he could be killed doing it. He keeps Tobias and Cassie back, not informing them of key pieces of his plan, knowing he needs to use them without the distraction of their opinions on other decisions. James and his crew get sent out onto a battle field that has already been lost but needs to serve as a distraction. And Rachel…in this book it's not made clear what exactly her role is. But their discussion is enough for us to know that it is likely one that she won't return from.
All of that aside, one of the biggest decisions Jake makes is one that is given very little page time and happens in the midst of a lot of other action: the flushing of all of the Yeerks. We'll see how this plays out in the next book, but it's a huge move and one that Jake didn't plan in advance, but had to decide in the heat of the moment. We can see him trying to justify it in his head as he goes: The Yeerks brought this fight to them. He needs Visser One to come to the bridge if there's any chance of saving Rachel. It has to be done. It has to be done. It has to be done.
Xena, Warrior Princess: For most of this book, Rachel is away on her secret mission, only checking in periodically with Jake. There's a lingering sense of horror around all of this as it's always strange when the group isn't operating together. Throughout the last half, various members of the group wonder where she is. I do feel it's a bit unbelievable that Cassie and Tobias wouldn't press more for details on this, but oh well.
Rachel's conversation with Jake is short, but so important. It perfectly illustrates how well they each understand and accept the role they play. Rachel knows the risks and knows how coldly Jake is using her to complete a goal. But she's not angry about it and knows that she is the right choice. She also agrees to not telling Cassie ahead of time about it.
Lastly, Rachel is one of the more angry members when she learns about Ax's betrayal with the Andalite leadership. This holds true for the rocky relationship these two have had throughout the book. Marco usually joins her in this area and, in form with a complaint I've had throughout the last several books, it's strange that he doesn't react more strongly himself. It's pretty clear that while she's betrayed by Ax himself, she's also written the Andalites off as a whole, snorting her derision when Jake claims they are allies when talking to the Taxxons.
A Hawk's Life: Tobias really doesn't have a lot in this book. At one point when Jake is assessing his use of people, he mentions that he has to use Rachel because of various reasons for the others and because he "needs Tobias." I'm really not clear why this is exactly. I mean, obviously it makes sense that Rachel is the correct choice, just on merit of her being who she is. But Tobias specifically doesn't seem to be needed. Seemingly it is because he needs to play the role of the Taxxon who "eats" "Cassie." But Ax also has a Taxxon morph, so I'm not sure about this reasoning.
When Rachel's role is made clear, Tobias is furious and inconsobale, alternating between cussing Jake out and begging him to save her. Jake mentions at one point that he can feel that Tobias now hates him.
Peace, Love, and Animals: Cassie has some very interesting moments in this book. For one, when she hears about the Taxxons, she admits that she had hoped this would happen. Of course, this is another after-the-fact thought to her choice, but it does prove that she's been thinking more creatively about the impact that morphing will have on the Yeerk forces. And when you think about it, she's completely right that this would be a logical next step. These are the best moments for Cassie's character when we see how her approach to things is so different than the others and often very ahead of the game. It almost makes up for some of her more boneheaded moments.
She is also the one to push Ax into confessing that he's been talking to the Andalites, as she's followed him in flea morph. The book doesn't go into this very far, but again, it's a nice highlight for her character. For all of her sometimes preachy ways, she's not a blind optimist. We can guess that she may have thought that Ax might waver in light of recent events, and she's suspicious enough to take it on herself to follow him. They may be team members, but she doesn't simply blindly trust him in this instance. It does makes me wonder whether Tobias would have said anything at this point in the book. He's the only other one who knew about Ax's actions.
Lastly, unlike Rachel and Jake, we see Cassie's embitterment about her own role on the team. At one point, she makes a few bitter statements about how Jake is expecting a morality lecture from her with regards to the choices they are making. Jake admits that he is waiting for that, but that he also values it, as he's used Cassie to gauge his own actions for some time. It's notable also that when it comes down to it, he chooses to make some choices without telling her about them, because he already knows what she will say and he can't afford to be influenced by her completely, here at the end of it all.
The Comic Relief: My biggest complaint about this last section of books is the lack of good Marco action we've gotten. Seriously, it's like he disappeared from the series. His action is almost always off page. We get only a handful of lines from his all told. And many of those are out-of-character, or at least out of the character we've know for so long. Yeah, his character has changed, and saving his mom is a big part of that, but there are things about him that would remain the same. Like what his reaction to Ax's betrayal would have been. Marco, like Rachel, was always the slowest to warm up and most suspicious.
When forming the complete plan in his head, Jake references Marco's "clear straight line" mode of planning, so that's a nice connection. And then Jake entrusts Marco with quite a lot in this book. He has to locate Erek (the Chee base disappeared when the Yeerk Pool was blown up). And he and Ax lead the charge to try and disable the Pool ship.
There's only a brief line, but Marco is the most resigned to Rachel's fate. He clearly jumps quickly along the same train of thought that Jake has had and sees that Jake's choice here was necessary. Brutal, but necessary. This is the Marco we all know and love. Practical to a point of coldness.
E.T./Ax Phone Home: Ax has to come out with what he's been up to in this book. More importantly, he has to admit to what the Andalites have planned. This book makes it pretty clear that all of the tragedies of the action in this book (the death of the auxiliary Animorphs, the Yeerks being jettisoned into space, Rachel) happen because Jake feels that they are being pushed into endgame level fighting due to the Andalites quarantine plan. They don't have time to take things slowly, really figure out what to do with the Taxxons, with Tom, with all of it. The Andalites are coming; it has to be now. It's pretty tragic, really, that the people who through much of the series have been heralded as the saviors they're all waiting for instead turn into the catalyst that drives the Animorphs to the most desperate and brutal decisions we've seen. Here's how Jake puts it to Cassie:
And when they're negotiating with the Taxxons, Ax is also quick to note that the Andalites will never agree to the Taxxons getting morphing technology. So another blow against the Andalites. They want to beat the Yeerks. They often do this by removing host bodies from the field of play. But they'd rather just commit genocide against entire species than share their precious morphing technology with a different species. A technology that we know from other books isn't even that highly valued by the Andalites.
Best (?) Body Horror Moment: There are a lot of pretty horrible bits in this book, but I'm going to focus on a less obvious one in this section: Taxxon!Tobias eating Chee!Cassie. I mean, that has to be psychologically damaging. Even knowing it's a hologram, we know how realistic the Chee can make these things. And this is your close friend and you're having to listen to her "scream" and be torn apart with a close up view of it all, with it seeming like you're the one doing it. I don't know, it seems like that would mess with your mind.
Couples Watch!: I had completely forgotten this part, but about halfway through the book Jake and Cassie have a one-on-one conversation about their relationship and what they see for the future. It's telling for both of them as individuals, with Jake thinking about the bigger impact on the world of the reveal that there are aliens out there, and Cassie focusing back in on her life, think she'll just slip back into it and take over where she left off. They also briefly discuss their relationship and Cassie says that if they make it, essentially, she'll marry him after a year. Woah nelly! They're like 17 years old! I mean, I get that they're older than this in most ways, having gone through all of this. And with that in mind, Cassie's one year plan is sound in that it gives them some more time. But still. Funny the things you don't even notice as a kid reading it, but as an adult, I'm like "But…but…you're still babies!"
And then poor Tobias. I will always be bummed that we didn't get much more from this couple for the last oh….tons of books! And we don't even get a good scene between them in this last-ish book! Obviously, Tobias can't know what's going to happen, but throw readers a bone, why don't you? The few lines we get from him after he finds out are so tragic. Even had Rachel lived, you can sense that Tobias would never forgive Jake for this.
If Only Visser Three had  Mustache to Twirl: We haven't seen a lot of Visser One for a while either, other than his token appearances where he morphs something freaky and then promptly exits the field for some reason or another. So it's good to see him here. Tom mentions how Visser One is like a bludgeon, just hitting away at his enemies. This is definitely true, but we also see how he has changed after fighting the Animorphs for so long. He's immediately suspicious when Tom shows up with "Cassie," suspecting a trap right off the bat.
And when he's in the Pool ship, he has massive weapons at his disposal that could quickly end the battle on the ground, but instead chooses to snipe at the morphed fighters, clearly taking personal satisfaction at taking them out after so many years of losses against them. I mean really, there have been 6 fighters against him (he's probably been pretty clear on the number for a while due to the same morphs, regardless of any ploys the Animorphs have tried to play in the past to make it seem like there are more of them. Six fighters against all of the Yeerks and in years, YEARS, he hasn't killed a single one of them. It's more shocking than anything almost that he was ever promoted, given that record. And then when the Yeerks are flushed, the quieter moments when he realizes he's lost. Not only are thousands of his people dead, but he knows that he has also been betrayed. But in that instance, the most important thing to him is to reconstruct it that Tom, a Yeerk, beat him; not the Animorphs.
Tom is also an interesting villain, for the short bits we get from it. Jake is on to him from the beginning, that a Yeerk who is smart enough to approach them in the way he did, is smart enough to not want to team up with them forever and will have his own plans in mind. It says something about how well Jake has grown to understand Tom's Yeerk that he can anticipate him so well. Towards the end, Jake also breaks when everyone keeps referring to Tom's actions as "Tom's," especially in the light of what he has ordered Rachel to do.
I exploded. "It's not Tom! It's not Tom, don't call him that. It's the Yeerk in his head. It's the Yeerk, not my brother!" No one even looked shocked at my reaction.
Adult Ugly Crying at a Middle Grade Book: Oh man, so many things. But everything to do with the auxiliary Animorphs probably takes the cake. It starts out early with the first attack on the Taxxons at the new Yeerk Pool resulting in the death of several Hork Bajir and Ray, one of the guys. And then, when Jake informs James of their role, James says he's not sure they're up for it, that they're all still reeling from the death of Ray. Especially the younger ones. Oof. And Jake explodes again. But instead of the cool inspiration "Independence Day" style speech that make everyone feel uplifted, his is darker, and more brutally honest about what the stakes really are.
"Look, if we lose this battle it's over, you understand me?!" I raised my voice to be heard by everyone. "If we lose it's over. This is the battle. This is the last stand. We lose and here's what happens: The Yeerk fleet fights the Andalite fleet. If the Yeerks win they'll be free to enslave every living human being and kill the ones they don't want. If the Andalites win there's a very good chance they'll sterilize Earth: kill everything in order to end the Yeerk menace once and for all. So, you don't like me telling you what to do, you don't like your job, you don't like me, period? I don't really care. Before this night is over the casualties will be piled high and some of you standing here right now will be dead and I don't care because we are going to win. Is that clear? We're taking that Pool ship and before this night is over we'll have Visser One right here." I held up my tight-clenched fist.
And then of course the end, with Visser One picking them off one by one. It's by no means a short scene and the tension holds throughout, with the hope that Marco and Ax will get control of the ship at any moment. And Jake, like the reader, is trapped just watching it happen. Knowing that it is part of the plan and a risk from the start that they wouldn't make it through. The dialogue from Visser One is just crushing, with his obvious glee in it all. He plays with them, like a cat, at one point and it's just awful.
What  a Terrible Plan, Guys!: Obviously the final plan is terrible in the other sense of the word. But it's also the most brilliant of the ones we've seen. Jake has the most moving pieces on the board that he's had the entire time and that are various levels of deception at play throughout. Not only does he have to keep Tom in the dark about the real plan, but several of Jake's own crew don't know the full plan until the last minute, with regards to Rachel's role. And then Jake is having to improvise to a certain extent along the way as well.
The one bad plan of it all, I have to say, is the morphing scene when Jake is trying to get the attention of the general. It plays for good reading, but as a solid plan, it's super risky. Here you have a general who has just found himself in the middle of a war with aliens who have unknown technology at their hands, and Jake just bursts in, de-morphing several times. He's just lucky that some trigger happy soldier didn't shoot him the moment he showed up. It's showmanship for the sake of showmanship and would have likely ended in Jake's quick, needless death.
Favorite Quote: 
This quote gets at what I was saying about the Andalites' role in all of this. It's also a really neat reflection on how much more complicated and evolved this series became over time. It's hard to remember sometimes, but it did start out as simply as 5 kids try to hold it together until the savior aliens show up.
<It's never completely clean, Cassie. Doesn't work that way. But you try your best to keep it clean. The fact that you know you'll be dragged in the gutter doesn't mean you don't try like hell to stay out of it. You don't get a lot of straight-up good or evil choices. You get shades of gray. I mean, we started this war thinking we'd hold on till the great and glorious Andalites came to rescue us. Now we're making deals with Taxxons and Yeerks to gain a victory fast enough to keep the great and glorious Andalites from making their own shades-of-gray decision.>

<What are you going to do?> Cassie asked.

<I'm going to win,> I said
And, of course, the discussion between Jake and Rachel about his plans for her is just one of the most solid conclusions you could ask for for the two characters who arguably had the biggest arcs throughout the series.
<You're sure, Jake?> she asked solemnly when I had finished. <Because if you tell me " Go!" I'll follow your orders. You know what that means.>

<Yeah, Rachel, I know what it means.>

……

<Okay, then. Get started. Make sure Cassie doesn't know.>

<You still don't trust her?> Rachel said angrily.

<She loves us both, Rachel,> I said. <I can't make her part of this. I can't let her know in advance, so, you know, if it happens, if it happens, I don't want her spending the rest of her life wondering if she could have stopped it somehow.>

Rachel said, <Okay, Jake. You're right. And you're right to use me for this. Not exactly something I'm proud of, maybe, but later, you know, if — don't be blaming yourself, okay?>
Scorecard: Yeerks 16, Animorphs 20
I'm actually going to give a point to them both for this one. Yes, the Animorphs clearly win this exchange, but it feels wrong not to acknowledge the terrible loss of James and his crew. It was the biggest blow the Animorphs ever struck and they pretty much won the war right here. But it was also the biggest blow the Yeerks ever dealt, too, with them taking out 20 of the Animorphs, plus tons of soldiers and Hork Bajir.
Rating: There's still one book left, but man does this almost feel like a conclusion on its own. This has to be one of the best books in the series. It has everything, action, character development, romance, tragedy. And it's by far the most complicated, not only the plan itself, but the tangled moral lines that are crisscrossed throughout the story. And theses decisions aren't just blown through; the story stops and takes the time to really look into them, and, rightly, often ends with a big ole question mark remaining. The reader is left to wonder for themselves what is right or wrong in these situations, whether Jake made the right or wrong decision at any given moment. It's made clear that Jake himself doesn't even know.
It's also so perfect that the series comes full circle with the final single narrator book going to Jake. It would be an interesting experiment to now go back and read book 1 again, right after finishing this one. I'm sure the tonal difference would be astonishing.
I could probably go on and on about this book, but since this post has already gotten super long, I'll leave it at that. This book is gutting, which right there proves how great it is. How could this final battle be anything else?
Note: I'm not going to rate these books since I can't be objective at all!