Animorphs #48: "The Return"
Publishing Info: Scholastic Paperbacks, December 2000
Where Did I Get this Book: own it!
Book Description: David, the "sixth Animorph," is back. When the Animorphs and Ax decided to give another human being the power to morph, it was one of their biggest mistakes. David tried to destroy all of them–and almost succeeded. Rachel and the others thought they'd seen the last of him.
They were wrong.
Rachel knows what a threat David is. He's cunning and dangerous. Worst of all, he knows their secrets. Now he's captured Rachel as part of his plan to take over everything. David wants power. Money. But more than anything, he wants revenge.
Narrator: Rachel
Plot: Again, for 90% of this book I was banging my head against a wall at the sheer waste of the very last Rachel book we're going to get. There's a strong argument to be made that, other than Jake, Rachel has the most interesting over-arching story line throughout the series. And then, in the last book before we lose her for good, we get this. Dream sequences within dream sequences. A return to the crazy Rachel who wants to fight Jake for leadership. A bizarre Crayak appearance that comes with the worst "morph" (and cover art) ever. And then, at the very end, some truly good stuff about Rachel's role on the team and how the others view (and use) her. But we'll save that for just a few throwaway pages at the very end, just to really rub it in your face that there was in fact good stuff to be had here. But we had to get those dream sequences in, you know?! Priorities.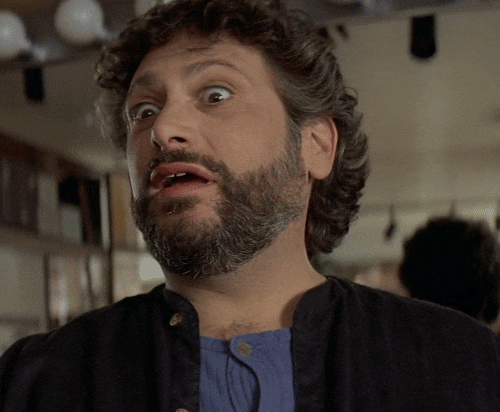 Rachel and the other Animorphs are on a school field trip to the White House when the Yeerks attack, leading with a shot that takes out Tobias. Enraged and assuming that the Yeerks are now going on the open offensive, so they might as well too, Rachel and the others go into their battle morphs. Grizzly!Rachel begins taking out Hork Bajir, but takes a lot of hits while she's at it. Gorilla!Marco pulls her back and tiger!Jake orders her to stand down; that she's taken too much damage and is out of control. This enrages Rachel and she decides that she's done taking orders from Jake and it's time for them to fight it out for leadership of the group. They fight, but Rachel continues to take too much damage, slowly bleeding out in front of the White House, only to wake up, drenched in sweat in her bed.
Later, Rachel is visiting Ax and Marco in Ax's scoop in the woods after failing to find Cassie in her barn. Rachel is concerned about the repeated nightmares she's been having of fighting Jake, one-on-one. On the Internet, the discover a first hand account of the attack on the battle carrier. Rachel expresses her excitement that the war will finally be out in the open. Marco and Ax are both concerned about this level of enthusiasm from Rachel, and she begins to feel ashamed herself. Marco goes on to explain that if the war does come out into the open, the Animorphs are finished.
Eagle!Rachel flies back towards home with Tobias. On the way, they get into another discussion about Rachel's enthusiasm about the war, with Tobias pointing out that she was beginning to disturb everyone with her attitude. Rachel once again starts down the "Jake is threatened by me" mentality that we are all so familiar with and loved back in the "Rachel is the leader" book.  As she ponders this, she almost hits an electrical wire before, again, waking from her dream.
Awake, Rachel is disturbed by her dreams and reflects on the David incident, one of the most extreme examples of her past ruthlessness, but also an example of when the hard thing had to be done and the fact that while the plan ad been Cassie's, Rachel was the one who had to actually follow through with it.
At school, she sees Jake in the halls and feels that his nod of greeting is more cold than usual. She worries that she is still in another dream, feeling disturbed and as if something is wrong with the world. In class, she begins to see red flashes and thinks she hears rats in the wall, crying out for help. She skips the rest of school and sends a note to Cassie to meet her at Cassie's barn. When she arrives, she sees Cassie run out, pursued by a mass of rats that being attacking her as she tries to morph. The rats come after Rachel too and she tries to escape them by jumping in a pond. But once there, she is grabbed by something beneath and almost drowns.
She wakes up in some type of dungeon/sewer location, trapped within a hard, plastic cube. Two thugs show up and one pulls out rat!David. David tells her of the horrors of living on the rock island, but explains that, because he's so smart, he was able to recruit a few of the "smarter" rats as lieutenants and then sneak off the island on a boat brought in by a group of naturalists. Once on the mainland, he was able to recruit another 200 or so rats to his "cause" and, being able to get into small places, like banks, gather the funds to pay off thugs like the two in the sewer with them.
The two get into a conversation where David tries to manipulate Rachel into taking all of the blame for what happened to him and gas-lighting her into thinking he was an innocent victim. For his revenge, he wants to force Rachel to morph rat and become stuck, like him. The red light returns and reveals another corner of the room where Cassie is being held prisoner in  similar cube. David says he'll let her suffocate in the cube if Rachel doesn't morph. To buy time, Rachel does as he asks, hoping to still find an out. As she tries to think of a way out of the situation, David continues to prod at her about her role on the team. He also reveals that he has a solution to the Yeerk problem: wipe out the humans on Earth with a plague, then the Yeerks have no reason to be here anymore. As David talks, his voice starts to sound strange. He continues to manipulate her, almost hypnotizing her into agreeing that without Jake, Rachel could be in charge and wouldn't that just be better?
The red glow returns and reveals itself to be an eye. Rachel snaps out of it and realizes that David can't have an army of rats, they aren't smart enough for that. And thus nothing that has happened can be real, like her and Cassie being attacked by rats. In the cube, "Cassie" turns into the Drode, and Rachel realizes that the red haze/eye is Crayak. She also realizes that Crayak's hatred of Jake has been behind her strange dreams, setting Rachel up to hurt him. David, it turns out, is also only working for Crayak.
Crayak tells Rachel that she needs to free herself from herself and magically pops her out of her cage and into a giant, warrior version of herself with claws for fingernails. She is able to transform to and from this form at will, and begins to revel in the power it offers. She tries to attack the Drode, but everything is an illusion. Crayak transforms her back into a rat, now trapped in her cube with David. She gets in a fight with David, but he has more experience as a rat. Just when she is beginning to lose, Crayak pops her back out and into human form. She transforms back into Super-Rachel. He tempts her with thoughts of the power she could have in this form, able to take out the Yeerk force all on her own. Then pops her back into the cage with David, a rat again. The contrast starts to drive Rachel crazy.
Back in Super-Rachel form, Crayak lays out what he wants: she can retain this form and power if she kills Jake. Rachel refuses, telling herself that she is one of the good guys. To push Rachel further, Crayak somehow snaps Visser One/Three into the room. Crayak tells Visser One that he is now involved in a fight to the death with Rachel. If Visser One wins, he gets Earth; if he loses, he and the Yeerks must retreat.
They fight. Rachel is able to instantly morph to any of her forms, including Super-Rachel. When Visser One morphs some type of sentient goo that Rachel can't fight, she discovers that she can create morphs, essentially, turning into a killer plant of her own imagination. Even after Visser One beheads her, Rachel is able to quickly reform herself. Rachel prepares to kill Visser One. But as Crayak urges her onward, she begins to reflect on Super-Rachel and how the world and the other Animorphs would see her: not as a someone to be honored and respected, but someone to be feared and hated. She releases Visser One, repeating that she is one of the good guys.
Back in the cube, back as a rat, Rachel begins to despair, not sure what is real and what is not. Crayak and the Drode disappear, leaving rat!Rachel with minutes before she is trapped as a rat and with Cassie, back trapped in her airless cube. She remembers the two thugs, and quickly calls out to them, highlighting the crappy situation of working for a talking rat like David. She promises that if they let her out, she will find the money David had promised them and they'll be free of him. They let her out and she morphs grizzly and scares them off while David scampers away. As they run off, Rachel realizes that eventually they'll talk and a Controller will realize that there's a rat out there who knows all about the "Andalite bandits."  She releases Cassie and tells her to go on ahead, that she still has something to do, to return David to the island. Cassie tries to stop her, and Rachel gets angry, saying that Cassie knows what needs to be done, and can she do it herself? When Cassie hesitates and says she doesn't know, the matter is settled.
She catches up with David, who is sitting staring at the sun; he doesn't run when she approaches. He tells her he'd rather die than go back to the island. When she tells him that she can't kill him, that she's one of the good guys, he replies that she should do the "good thing" and put him out of his misery. Horrified, Rachel tries to tell him to just run away and promise never to tell anyone about them. David laughs a manic laugh and calls her a fool. Despite herself, she feels sorry for him and sorry for herself that they are in this situation. Rachel sets him down and cries, half hoping that he'll just run away and spare her the decision. But he doesn't. He repeats that if she is one of the good guys, she'll do the right thing and kill him. But Rachel doesn't know what the right thing to do is, so she sits there, a teenage girl in an alley staring at a white rat.
Xena, Warrior Princess:  As far as Rachel's character goes, I feel like we only really get into it towards the last third of this book. There's a horrible return to the power-hungry Rachel who has some type of grudge against Jake for the first half to two-thirds and I don't really want to even bother going into my feelings on that yet again (instead I'll do it in the Jake section next!)
Instead, I wish the story had focused on the David stuff the entire time as there is plenty of character stuff to mine there. Not only do Rachel's actions in the David trilogy play a big role in her relationship with Jake, but we also see how Rachel's view of Cassie has been affected by that group of books as well.
I really liked effect had by the repeated mantra of "I'm one of the good guys" and then the heart-braking pay off for that phrase in the end when David asks her to kill him, saying that that would be the "good" thing to do. Crayak mentions that good and evil are only simple to the small-minded (deep burn to Cassie!) and it's another great payoff that we see that thought in action with Rachel's decisions at the end of this book. What is the good ting to do?
I also really liked her reflections on her role in the team, once she settles upon the symbiotic nature of the relationship.
I  looked  at  Cassie's  face.  It  was  a  sweet  face.  It  was  wise,  too.  But  still…I  don't know…oddly innocent somehow.

I'd been protecting her. Them. Jake.  Cassie.  Tobias.  Even  Marco  and  Ax.  Helping  to  protect  their  innocence. Letting them see themselves as the good guys. It was a symbiotic relationship. Or co-dependent, whatever. They needed me to be the bad guy.

And I needed them to be the good guys. See, if they were good guys, and I was on their team, then that automatically made me a good guy, too. Even if I was different.
For all of the book's flaws, I'm really glad that this part came out of this story. It's essentially the conclusion and thesis to Rachel as a character throughout the entire series. It's just excellent all around. If only it had come in a book that didn't have a god awful cover of Rachel morphing some mutated version of herself. *sigh*
Our Fearless Leader: It's unfortunate to see a return to the "Rachel is jealous of Jake's leadership role" take again in  a Rachel book. While the later explanation by Crayak that his goal in recruiting Rachel is to take out Jake, it still seems to play off the idea that Rachel, on her own, still covets the leadership role and harbors some type of violent inclinations towards Jake. It was hard to swallow this the first time and having it reappear doesn't really improve things. Since that book, again, we've seen no evidence that Rachel covets the leadership role, that the other Animorphs would ever accept her as the next in line for leadership, or that any of this type of tension lies at the heart of Rachel and Jake's relationship. Given where the book ends up in the last third, with Rachel's realization/acceptance of the role she plays in the team, especially when connected to David, there were a lot more interesting routes that could have been taken with her relationship with Jake given his and Rachel's interactions back during the David trilogy. And when you know where the series is headed with Jake's use of Rachel…I just feel like there were a lot better options to explore there than some weird jealously/leadership angle that has never made sense.
A Hawk's Life: Tobias isn't even in this book in reality, only in a dream sequence.
Peace, Love, and Animals:  You have to wonder whether Rachel and Cassie talk more about this after the fact. And, as I'll get to in the "crazy plans" section, like David, I'm not sure why real Cassie had to be involved in any of this either. But it's good that she was, because, again, the end of the book had some good stuff between her and Rachel as Rachel is understand truly where she stands. Rachel thinks repeatedly about the fact that Cassie was the one who came up with the plan to trap David (ironic, since earlier in this book, David mentions that he would have picked Cassie as a companion because she was nice to him, but he didn't want to torture her with being a rat, so he chose Rachel. If only he had know who the ultimate mastermind of his fate had been!) but how Rachel was the one who had to suffer actually executing it. There's also this great interaction at the very end when Rachel is having to go after David once again to return him to the island:
"I don't think you can do it a second time," Cassie said quietly.

I felt all the old anger bubbling up. Why was she arguing? She knew what had to be done. Why was she pretending not to understand what had to be done? So  she  could  sleep  at  night?  So  she  could  say  "I  tried  to  stop  her,  so  it's  not  my fault?" so she could say "I didn't know."

I looked her in the eye. <I'm not sure I can, either. So will you do it?>

Cassie's face creased. Her mouth opened and closed. Her eyes flickered."I don't know," she whispered finally.

<I didn't think so.>
It really highlights how even Rachel's best friend is willing to let Rachel suffer the brunt of these kinds of things. And Rachel's right, it's worse because Cassie and the others often do things like this, use Rachel to do the dirty work and then judge her for it. The symbiotic relationship Rachel references feels a bit uneven at that point. It's one thing for Rachel to do the dirty work to be one of the good guys, and the others to let her, so that she's the bad guy. But then taking the extra time/breath to judge her for it, that's tipping the balance towards the others being in the wrong ultimately. Rachel's essentially paying a double price at that point.
The Comic Relief: Marco, too, isn't in this, other than the dream sequence. Though his contributions in the dream conversation hold pretty true to the Marco we know. He's also the example Rachel uses in her discussion with Tobias about why one bad behavior in the group (Marco's whining) is tolerated but her gung-ho-ness is not. I'm not sure about this comparison, but, again, it's a dream sequence so probably not worth over-analyzing it.
E.T./Ax Phone Home: Ax is only in this in the dream sequence, and even there he doesn't contribute much.
Best (?) Body Horror Moment: I mean, the most horrifying part of this book is the cover. Full stop. Super!Rachel is such a stupid idea. She ends up having unlimited morphing abilities as it is in the fight with Visser One, able to morph instantly and create imaginary morphs. There's no reason to have some steroid version of herself included too. It's just stupid and a truly unfortunate choice to include as the cover. If readers weren't already jumping ship off this series at this point, I'm pretty sure showing up at the bookstore and seeing this cover might have been the death knell for a good number of people.
Couples Watch!: Man, I can't emphasize enough just how disappointing this book is on this front, considering it's the last Rachel book we have in the series. The past few Rachel books have been disappointing in this arena for the most part too, and it's really unfortunate as it felt like at one point about halfway through the series this relationship was going somewhere interesting with the whole "Rachel is frustrated with Tobias's choice to remain a hawk" thing. But then that whole plot point was just dropped all together pretty much. And the only interactions we get in this book are during a dream sequence that Crayak creates and in which Tobias is again mostly a jerk towards Rachel. What made them an interesting pair was their ability to understand the choices the other made, choices that were often hard for the main group to understand. Rachel can appreciate Tobias's commitment to the war, and Tobias has his own ruthless streak to match Rachel's (again, remember that he is ultimately the decider behind the destruction of an entire alien race back in Megamorphs #2). So yeah, it's a bummer that we're left out in the cold here. There's some good David stuff in this book, but I can't help but be disappointed that in Rachel's last book we get more on her relationship with psycho David than with Tobias.
If Only Visser Three had  Mustache to Twirl: There are essentially three villains in this book: Visser One, Crayak, and David. Visser One only shows up for the brief battle royale and you have to imagine how confusing this whole thing is to him. He tries to get arrogant/snippy with Crayak initially but quickly seems to realize he's outmatched. And then he lucks out that Rachel has a crisis of conscience at the very end or he would have been a goner.
As for Crayak, he's again kind of just a nebulous, Sauron-like bad guy with a fixation on Jake. Frankly, other than the "Ellimist" book, the Drode has been the more interesting villain from this group and I think the story might have read better with him and his snark taking point, rather than the pretty cheesy "master villain" vibe that Crayak had going for him.
David is by far the most interesting villain in this story. I'll get into why it's weird that he's here at all a bit later, but regardless of whether it makes sense, I'm glad they included him since the best parts of the book were at the end when Rachel was having to deal with him. He's pretty interesting throughout this story. We see the full scope of crazy!David, from his extreme egomania, to his the cowardice at the heart of him, to his deranged sense of being wronged and the extremes that he will go to to fight back, to the part that is still a human boy who is living through hell. I'm not convinced that David ever had to come back, but since he did, I would have rather had the entire book deal with him and the fallout from the events back in the David trilogy. Crayak and Visser One just seem kind of ridiculous in comparison to some of the pretty heavy stuff that comes to play with the David sections of the story.
Adult Ugly Crying at a Middle Grade Book: The end of the book definitely got to me. Not only does Rachel begin to feel bad for David, but the reader does too. There are just some really powerful lines and images dropped in there. Like when Rachel first comes across David again after chasing him down and she describes him as standing up on this back legs, facing the sun and delicately waving his paws around to appreciate his freedom and the world. And his pleas that Rachel kill him, that ultimately that is what a "good" person would do, all things considered. And the line, of a girl crying in an alley, staring at a white rat. It really hits home how terrible this situation is and that, regardless of all of this, Rachel is still a teenage girl faced with terrible choices. And choices that her friends have left her to make on her own.
What  a Terrible Plan, Guys!: Crayak's plan to try and turn Rachel on Jake seems overly complex. I'm not sure why David had to be involved at all really? The threat to trap her as a rat with references to her past ruthlessness with David would probably have been just as effective without him. Or, as we see throughout this book, Crayak is perfectly able to create illusions, so the real David was never necessary to the actual plan. And then why David had to have a plan of his own with two actual human thugs to carry it out? What benefit did this have for Crayak other than introducing points of failure to his plan which then…did fail because of them! If those thugs hadn't been there, and David hadn't been there, Rachel and Cassie would be done for. I guess maybe this would have been against the "rules" in Crayak and the Ellimist's game. But the rules are pretty hard to really understand as it is, so I'm not sure that's a good enough reason for the overly complex nature of this all.
Favorite Quote:
This is a long quote, but it sums up a lot of good stuff from this book and Rachel's realizations about where she fits in the team. The biggest frustration for me, the reader, a Rachel fan, is the fact that Rachel has realized things like this a few times, but the other members of the group never seem to realize the same thing: that they need Rachel to do these things and that they are foisting a burden on her and the least they could do is keep quiet instead of shaming her further.
I looked into Cassie's eyes. Did she want to know? Did she really want to know? No. she didn't. That's why I'd been so angry. Not just at Jake. At all of them. Because they had kept their hands clean. They had pretended they didn't know I'd done something extreme like threaten to kill David. And his parents.And when David had confronted them with the truth, they'd made their disapproval known.  Separated  themselves  from  me.  Made  it  clear  I  was  deranged  and  out  of control and so, so unlike them.

And  then,  Cassie had  come  up  with the  plan to  trap  David  in  morph. But  only  I'd had the nerve to endure the two gut-wrenching hours of David's misery.Why  hadn't  I  fought  back?  Defended  myself  against  accusations,  insinuations  of craziness? Okay, I'd confronted Jake. But had anything really changed between us since then? Did  he  generally  approve  of  my  actions?  No.  Only  of  their  results.  He  needed  my results.
Scorecard: Yeerks 13, Animorphs 16
No change! Nothing really happens in this book and there aren't any long-standing changes to the overall war effort on either side.
Rating: So, as evidenced by the gif at the beginning and my thoughts throughout, I had a very mixed response to this book. I think the inclusion of Crayak was questionable (and his plan was idiotic), and that the dream sequences were a waste of precious page space in Rachel's last book. But I also think that the last third of the book dealing with David and Rachel's realizations about her role on the team and how the others have treated her is crucial character development for her before the final chapter in the series. Other than the obvious end of the series, I think this book highlights why Rachel is one of the more tragic characters in the series. Tobias obviously has the roughest go of it, but I think Rachel might even beat out Jake. Jake at least gets some of the respect that comes with being a leader and the hard choices that come with that. We see in every other Animorphs book how much the others respect and recognize the burden Jake takes on in this role. Rachel, on the other hand, plays an equally important role, and the others use her for it knowingly, but she also gets only derision and shame for doing these hard things.
I also have mixed feelings on the end. I'm not sure if I like or dislike the fact that it doesn't resolve Rachel's choice about David. In some ways, it feels like the same type of cop-out that the Animorphs themselves take: leave it up to Rachel. But here, the author just side-steps the whole terrible choice by leaving it unanswered. So yes, on one hand you have the interesting situation where each reader can decide for themselves what Rachel did (or they would do in her place). But it also seems to avoid answering the main question of the entire book and Rachel's arc throughout the series: what is the "good" thing to do vs. the necessary? And the fact that there really isn't an answer to that question doesn't mean that people/characters don't still have to ultimately decide. Rachel can't sit in the alley forever.
I do think the last lines of the book is one of the more beautiful endings of any book in the series, however. So I'm torn on whether I'd want to lose that in exchange for some more resolution.
I caught a glimpse of myself in a broken shard of mirror.  And saw what anyone looking down the alleyway from the sidewalk would have seen.

A young girl sitting knees-up in the sun, staring at a white rat.

It would be hard to believe the entire fat of the planet depended on that girl.

A girl who wanted to do the right thing.

But who had no idea at all what that was…
Note: I'm not going to rate these books since I can't be objective at all!