Animorphs #46: "The Deception"
Publishing Info: Scholastic Paperbacks, October 2000
Where Did I Get this Book: own it!
Book Description: The Animorphs and Ax have managed to contact the Andalite home world. But the battle is far from over. Visser Two has arrived on earth, and he's not happy about the state of things. He decides the best way to take over Earth is to have the humans destroy the people and the land the Yeerk's don't need. He decides to start World War III.
Ax and his friends know that Visser Two means business and there will probably only be two ways to keep him from destroying everything they know: Find a way to stop the war. Or, find away to stop him …forever..
Narrator: Ax
Plot: Another "beginning of the end" book where we see the start of the expansion of what, to this point, has been a very small war up on to a much larger, global scale. And poor Ax really embraces his role as being of two people and what that means, and it's just rough.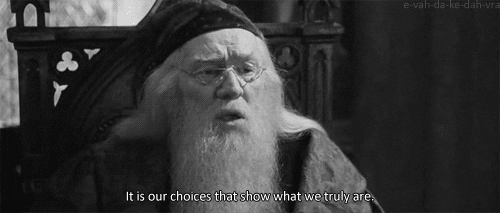 The story picks up right off the back of the last with the Animorphs reaching out to the Andalites. In no surprise to anyone, even, notably, Ax himself at this point, the Andalites are huge dicks and immediately question the validity of the information the Animorphs are providing about the Yeerks preparation for the Andalite fleet. They accuse the Animorphs of potentially just trying to make things up to re-direct the Andalite fleet back towards helping Earth. Ax even gets on at one point and they say that while they'll take what he says "under consideration," he "might have confused his loyalties" by all of this time on Earth at this point, so they can't completely trust him. Again, Andalites, showing their true colors as just the worst (all the more so for always strutting around claiming to be the best).
Later, Ax, Marco and Tobias overhear a garble report from the Yeerks on the transmitter. Ax manages to hack the transmitter into the NSA computer system and with its greater power is able to more fully receive the full Yeerk report: Visser Two is on his way to Earth to begin to put Visser Three's (now Visser One) more grand plans into action. They overhear a set of coordinates and immediately need to make a plan.
They discover that the location is far out over the Pacific Ocean, and with the short amount of time before the plan, whatever it may be, is set to be put in motion, they won't have time to make it out there using any of their morphs. This sets off the moral debate about whether or not they've finally reached the point where they will need to compromise on their general practice of not morphing humans. Cassie protests, but Jake is able to convince her that by this point in the war, they have to make these tough choices.
They make their way to an air force base and there Rachel and Ax knock out two pilots, morph them, and commandeer a fighter jet. The other morph flea and hang on for the ride, their small bodies able to survive the increased pressure from the incredible speeds the jet reaches. They make their way out to a large nuclear carrier ship in the middle of the ocean. But by the time they've gotten there, the original pilots have been discovered and everyone is on high alert. Ax manages to execute a controlled crash into the ocean and they all morph seagulls and make their way to the ship.
Jake, it turns out, has an almost encyclopedic knowledge of huge military ships like this, and using this information, they infiltrate the ship with Ax morphing another human sailor and making his way around. The problem is: they don't know what they're looking for! Until they spot some new arrivals who include a familiar face: Chapman. Alongside an officer called Admiral Carrington who they quickly discover is Visser Two, Chapman approaches the ship's captain and says they have a special delivery for him. Ax slips two of the roach!Animorphs into the captain's pocket and they are able to get in the room with him, but they are too late and the captain is infested. Ax and the others go to battle morphs to try and help, witnessed by several sailors around them. They barge in and Ax upends the portable Yeerk pool. In the madness, human soldiers barge in and the Animorphs have to bail to avoid hurting innocents.
Cassie and Ax end up together and Ax once more morphs his human sailor morph and, with Cassie on board, makes his way through the ship to an information deck that Jake had mentioned. There, they overhear an announcement of an incoming Chinese missile which shortly after hits with a massive explosion. Ax is quick to put together the Yeerk plot: they are planning on setting off WWIII by instigating a war between the Chinese and the U.S. Ax frantically calls out to Jake who orders him to do whatever he has to to reverse the admiral and captain's orders to retaliate. Ax shoots the admiral/Visser Two in the leg. When the medics arrive to take him to medical bay, Ax follows them and quickly knocks them out when they are in a private room. He acquires the admiral and returns to the control center where he orders the captain to reverse the order for a counter attack.
Chapman and the captain return to the room where Visser Two is lying, but the room is now also full of the rest of the Animorphs in their battle morphs. They demand to know what the rest of the plan is. In the way of any true villain, Visser Two immediately spills the rest of the plan: in a few hours, the US will hear that the ship has been attacked by the Chinese, and a specific sub, manned by Yeerks, will set out with a nuclear weapon to attack China. They try to threaten Visser Two into telling them which sub is the one controlled, but Visser Two is a true believer and zealously wackadoodle with his visions of Yeerk glory and refuses to tell them.
They are interrupted by the arrival of a bunch of Bug Fighters carrying Hork Bajir. Pandemonium breaks out on the ship with the human crew fighting against the Controlled crew and the alien invaders. Several members of the crew begin to recognize that the Earth animals that have suddenly appeared on the ship are fighting on their side and try to team up with the Animorphs. However, they are all badly outnumbered and it is hard to tell which humans are Controlled and which aren't in the madness. In the madness, Visser Two escapes.
Ax sets off through the battle to track him down. To do so, he decides to follow Chapman and to do that, he gets another human morph, this time asking the individual in question who quickly agrees. He tracks down Chapman and, holding him at gun point, tries to get him to reveal the location of Visser Two. But before he can make much progress, he gets knocked out. He comes to, returns to his Andalite body, and makes his way back through the ship where he discovers the dying Captain. The Yeerk slithers out, but Ax knows it won't make it far. The Captain says he tried to fight it, and Ax reassures him that he did all he could and stays with him until he dies.
Ax meets up with Tobias who has also acquired another human morph. All around them, the battle is being lost, with more and more of the ship falling under Yeerk control and the real humans being massacred. They meet up with the others and debate what to do, knowing that Visser Two, in his mania, can't be threatened into revealing the Yeerk-controlled sub.
It's at this point that Ax realizes the only way forward and privately thought speaks Jake. He tells him that in this situation, they only threat that could work against Visser Two is  a threat against the Yeerk pool itself. And fighter jets on the ship has some pretty strong bombs…Jake is horrified, knowing that they'd have to kill thousands of humans to drop a bomb through the middle of their city to reach the Yeerk pool. Ax realizes that Jake can't make this decision, but he, Ax, the alien and outsider, can. He knocks Jake out and tells Cassie that he's been injured.
He spots Visser Two and calls out to Rachel, Tobias and Marco that he needs there help; he needs to steal a plane and Visser Two needs to be one it with him. Tobias and Rachel don't stop to question him, but Marco is suspicious asking not only where Jake is but what Ax plans on doing once he's in a plane with Visser Two.
<You Andalites. You people have a tendency to destroy what you want to preserve.

And that plane is carrying a nuke. I saw it being fitted up by some of the visser's

men.>
Ax acknowledges that he and Marco have not always trusted each other, but that he, Ax, knows that Marco has always been one to put the mission first, to do what needs to be done in the face of horrible choices. Rachel looks to Marco, and Tobias looks away. Marco finally agrees to help, asking whether they ever really had any choices in this war.
With Marco, Tobias and Rachel's help, Ax manages to get Visser Two on a plane and take off, right as Cassie and Jake run up. In the plane, Ax lays out the situation for Visser Two: either contact the submarine and have it stand down, or he will drop a nuke on the Yeerk Pool. At the very last moment, Visser Two agrees and Ax lets him use the radio to contact the submarine. He releases Visser Two and makes his way home, wondering how he will be received by his friends.
E.T./Ax Phone Home: This is a big book for Ax, with a lot of important notes for his character. One of the smallest ones, but one I still found interesting, was seeing just how far Ax has come in his understanding of human behavior. Throughout this story, instead of the general confusion and bewilderment at "strange humans" like we've seen in past books, instead we saw more and more evidence of how thoroughly Ax has come to understand humanity. From little things like know what rhetorical questions are and even using them himself, to larger things like being able to imagine facial expressions alongside comments made by his friends while in morph, thus increasing his knowledge of what is truly being communicated beyond the words themselves.
We also see in the very beginning of the book how much Ax has had to readjust his perceptions of his own people. He's no longer completely surprised by the Andalites' poor response to pleas for help from him and his friends. And, when asked by Jake later, he admits to not knowing whether the Andalites will ultimately listen to their warning.
Throughout the story, we hear more and more about how much Ax now sees himself as both Andalite and human. He is horrified by the evils of each race, but also loyal and and values them both as well. The destruction on the ship and loss of human life hurts him just as much as it does the others. But then, in the end, he also realizes the unique role he has come to inhabit on the team. He has adopted humanity as his own, but he is also still an alien, still the only one capable of making a decision such as the one to drop a nuke on the Yeerk Pool. That being the case, however, we see how much this decision tears him apart. Marco accuses him of perhaps doing it for Andalite glory, but as a reader, inside of Ax's head, we see how terrible this decision weighs on him the entire time. And, given that Marco, Rachel, and Tobias ultimately agree to help him, we have to imagine they sense that his real reasons are still in the right place: trying to avoid WWIII.
Our Fearless Leader: It's pretty lucky/convenient that Jake has so much knowledge of the layout and organization of a massive battleship like the one they end up on. But on the other hand, as someone who has been leading an underground war for years now, it's also probably not surprising that he may have spent his down time researching other military avenues.
The moment between Ax and Jake where Ax brings up the suggestion to bomb the Yeerk Pool is exceptionally good. We see that while Jake has come far in his ruthlessness and willingness to bend moral lines to do what needs to be done, he still has a pretty hard and fast line with regards to the loss of human life. Ax, to his credit, is quick to realize this as well and to even conclude that it hadn't been right of him to even ask or expect Jake to be able to grapple with a decision like this. This is pretty close to the end of the series, and I think from here on out, Jake's progress down this ruthless path goes faster and faster.
Xena, Warrior Princess: Rachel doesn't have a whole lot in this one. Of course, she's in on the action the entire time and is chosen to be the other Animorph to morph another person to operate the fighter jet with Ax in the beginning. Ax mentions that she was elected to this role for her "nerves of steel," since the incredible speeds of the plane would be pretty intimidating to most. It's also worth noting that in the end, when confronted with Ax's plan, she looks to Marco to make the ultimate decision about whether they will help Ax.
A Hawk's Life: Tobias, too, doesn't have much other than his involvement in Ax's plan in the end. Looking at the three who end up involved in this, I think it makes a lot of sense. Of the entire team, Rachel, Tobias and Marco have a pretty solid history of making big, often ruthless decisions. Let it not be forgotten that Tobias and Ax were the ones to ultimately decide the fate of an entire alien species back in Megamorphs #2.
Peace, Love, and Animals: One of the more notable moments for Cassie came with the discussion about morphing humans. She immediately resists the idea, but Jake is able to convince her that it has to be done (though, notably, she doesn't do it herself). She also says that Jake is the only one she would trust to know if the time has come where this type of moral compromise is truly necessary.
The Comic Relief: As I said, it makes sense that Marco, Tobias, and Rachel end up being the three to ultimately decide to go with Ax's plan. It's also great seeing just how quickly Marco figures out what is going on. Ax even notes that he had prepped for Marco to ask where Jake was, but even with that prep, Marco jumps immediately to the correct conclusion about Ax's use of the plane as well. It's interesting to see Marco accuse Ax of potentially doing this for Andalite glory. Being in Ax's head, especially in this book, we've seen the transformation he's underwent with regards to the naivety he used to have about his own people. We see how much he values Earth and sees the Animorphs as his family. But from an outsider's perspective, especially someone as naturally cynical and suspicious as Marco, it's interesting to note that a motivation like this could still be assigned to him. But Ax's direct reasoning, that WWIII can not be allowed to happen, is exactly the sort of Point A to Point B line of thinking that would resonate with someone like Marco.
Best (?) Body Horror Moment: There wasn't a whole lot as far as body horror goes in this one, other than your usual morph descriptions. I will say that it's interesting to see just how "all-in" they went on the morphing humans thing once they decided that was the way to go. Ax ends up acquiring something like three human morphs over this entire book, and he's the one of them that even has a human morph already that couldn't be traced (though, of course, the fact that he's a kid would stand out). And then Tobias and Rachel each morph people. Rachel's makes sense, but I'm not sure that Tobias really had to. It almost seems a bit too easy, morally speaking. Like once they got the go-ahead, any moral qualms were immediately out of the window, making it seem like the only one who truly cared about this particular issue was Cassie herself. The others just start morphing people willy-nilly.
Couples Watch!: Not a whole lot in this one, unsurprisingly given it's an Ax book. Marco notes at one point, after riling Rachel up, that he doesn't know how Tobias does it. And, of course, we see Cassie's trust in Jake's judgement when he gets her to agree to them using human morphs.
If Only Visser Three had  Mustache to Twirl: Whelp, it has happened: Visser Three has become Visser One. And we get the introduction of yet another Visser, Visser Two. For the most part, he's played for pretty comical effect. I mean, the title of this topic area pretty much fits him perfectly. He immediately reveals the Yeerks' entire plan under very little pressure. And he randomly starts saluting and genuflecting throughout his various speeches about the coming glory. For all of this, he's also set up as a pretty unmovable foe as far as being threatened into giving up any real advantages. Unlike Visser Three who values his own life above anything, it's made pretty clear that Visser Two would die before giving up the submarine, which ultimately forces Ax's hand at the end to take things to a much more extreme level.
Adult Ugly Crying at a Middle Grade Book: There are a handful of pretty sad scenes in the last third of the book when we see the poor human sailors fighting against the Hork Bajir. Ax's own encounter with the dying captain, and his last words essentially trying to apologize for everything, was pretty heart breaking. But there's also another scene where at one point a sailor solutes gorilla!Marco, having noted that the Earth animals seem to be on their side. And later in the battle, Ax spots Marco kneeling over the body of this same soldier. Scenes like these also prompt Ax further into action, as well as the others, who all see how badly this individual battle is being lost and are, for the first time, losing fellow human fighters alongside them.
What  a Terrible Plan, Guys!: A lot of people see them morph in this book. Like…a lot. Pretty much immediately it seems they all throw caution to the wind and start morphing/demoprhing in front of pretty much anyone. I don't get this! For one, it's pretty well established that they don't know who is Controlled and who is not. And for two, it's also pretty well assumed that almost everyone will be eventually Controlled once the Yeerks show up and start laying the smack down. So all of those people who saw kids morphing…not only is now really obvious that its humans morphing, but after the close call with Marco in the last book, it'd be really easy to figure out the exact identity of these kids. Obviously, the whole secrecy thing is going to go out the window pretty quickly now, but the Animorphs themselves have no reason to assume this, so their lack of caution is pretty strange.
The other really strange thing is the idea that somehow preventing the Yeerk-staffed sub from launching an counter attack will do much to stop a domino fall that's already been started. I mean, it would already be communicated back to who knows how many bases that the Chinese attacked this ship. So…isn't the mission already successful for the Yeerks? Theoretically, the US on its own would launch a counter attack, no need for a Yeerks-only sub at all!
Favorite Quote:
This line from Jake to Cassie when they are discussing the morality of morphing humans is a pretty good summation of the general thought-process/experience of every one of the Animorphs that we witness playing out in each of their books in the entire series:
"But…doesn't it always come down to each one of us, all alone, asking ourselves: Am I right in doing whatever it takes for the greater good? And, do I trust myself enough to know I won't become evil in the process? It always comes down to something that personal."
There are so many good lines from Ax as he reflects on his choices at the end of the book, but he concludes with this simple, but sad, realization.
I would accept the consequences of my actions. I would accept full responsibility. I was the alien.
Scorecard: Yeerks 12, Animorphs 16
I'm going to give this one to the Animorphs, since preventing WWIII is a pretty big win (regardless of whether or not it's believable that they actually accomplished this.)
Rating: This was a really good book. It reads a lot differently than other Ax books, which, at this point in the series, is pretty great to see. We see how fully he's come to embrace his role as belonging to both species and how that effects the way he thinks and interacts with each.
The story does drag a bit in the middle when it feels like they just spend a lot of time running around a huge ship with no real idea of what to do. But then it concludes with a massive battle on the ship, with humans teaming up with the Animorphs for the first time really. And then the excellent, huge moral dilemma that Ax finds himself in at the end of the book.
I didn't remember that this one ended without really resolving how Ax's return to the group plays out. I'm not sure I like the cliff-hanger like ending here, though. I get that there's potentially a lot that would need to be gone through with that reunion, but it also feels wrong to not get that scene from Ax's perspective in particular, after spending so much time in his head for the rest of it. Oh well, still a great book!
Note: I'm not going to rate these books since I can't be objective at all!