Book: "Beast: A Tale of Love and Revenge" by Lisa Jensen
Publishing Details: Candlewick Press, July 2018
Where Did I Get this Book: ARC from the publisher
Book Description: They say Château Beaumont is cursed. But servant-girl Lucie can't believe such foolishness about handsome Jean-Loup Christian Henri LeNoir, Chevalier de Beaumont, master of the estate. But when the chevalier's cruelty is revealed, Lucie vows to see him suffer. A wisewoman grants her wish, with a spell that transforms Jean-Loup into monstrous-looking Beast, reflecting the monster he is inside. But Beast is nothing like the chevalier. Jean-Loup would never patiently tend his roses; Jean-Loup would never attempt poetry; Jean-Loup would never express remorse for the wrong done to Lucie. Gradually, Lucie realizes that Beast is an entirely different creature from the handsome chevalier, with a heart more human than Jean-Loup's ever was. Lucie dares to hope that noble Beast has permanently replaced the cruel Jean-Loup — until an innocent beauty arrives at Beast's château with the power to break the spell.
Review: Oof, another challenging "Beauty and the Beast" retelling. I think I could probably write an entire PhD on the pitfalls of re-telling this fairytale. When I first saw the book description, I was excited to read a version that was seemingly focused on an entirely new character, not "Beauty" herself. And while that aspect was still interesting, the book itself was very difficult to read and I will have a hard time recommending it to others, unfortunately.
Lucie is a servant in the house of the rich lord, Jean-Loup. After a horrific event, she is the one to wish the worst on her master, resulting in him turning into a beast, and her into a sentient household item. As time passes, she begins to suspect that this new, beastly version of her master might not be the same, and when a stranger arrives on the scene, the world begins to change once again.
So this is obviously not a positive review, but there are a few things I'd like to highlight as positives for this book. One, I still very much appreciate the originality behind the concept of this story. We've all read a million and one versions told from various "Beauty's" perspectives. Some are better than others, but the basic construct is the same. They all arrive on the scene, confused and scared. And slowly come to change their minds and fall in love with the Beast. Here, Lucie knows Jean-Loup before his change and her experiences with him as a Beast are from the perspective of a servant, not the traditional heroine's role. What's more, Lucie isn't even the "Beauty" in this story, and that character does make an appearance and play a part in the story unfolding. It's a very creative take on things, and I truly wish that other choice had been made that would have allowed this new version to stand well on its own.
Further, I did like the writing for the most part. The "voice" fits well with the re-telling of a fairytale. It verges on rather simplistic and "younger" sounding, but I think that, done right, this tone actually works really well for fairytales which can be unique for having a different cadence, such as this. However, the writing also directly lines up with some of my major criticisms of the book.
It is very simplistic and straight forward. As I began reading, I started thinking "Huh, ok. So this is maybe more of a middle grade version of 'Beauty and the Beast.' Great!" Mentally, I started aligning it with the words of Shannon Hale, who's written a bunch of fairytales, many of which have a younger-sounding voice and simple story-telling technique. But alas, this comparison died a sudden, very harsh death only a few chapters into the story.
(This might be a spoiler, but it's pretty crucial to understanding the negative reaction I've had to this book, so if you want to go in blind, skip the rest!)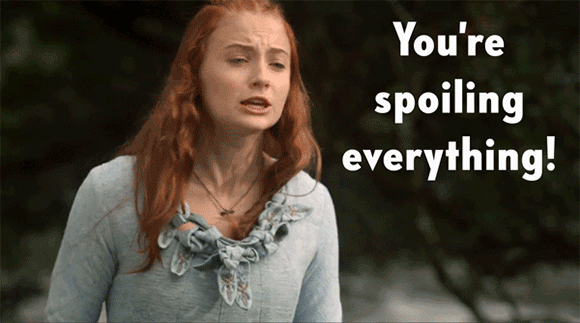 The prologue to the story sets it up that Lucie is the one who directed the fairy to go "all in," as it were, on the curse on Jean-Loup. So we know that something awful has to happen to inspire this level of hatred. And something awful does indeed happen, in the form of a graphic sexual assault scene.
This was shocking to see on several accounts, but not least of all is the direct contradiction that the graphic nature of this scene lays across the middle-grade nature of the writing itself. I was mentally comparing this book to Shannon Hale, of all people, based on the writing style itself. The most sweetest fairytale writer you can find! And that's a problem. Likely, the type of reader who is going to appreciate the tone of this writing style is going to verge younger. Even for me, a fan of middle grade and YA fiction, I was distracted by the simplistic nature of this writing. So those who may truly enjoy it are going to be young. And then you get a scene that could have been straight out of "Game of Thrones." It's going to be tough to read for even the most hardened among us who are semi-used to running across scenes like this in adult fantasy, let alone younger readers. But, on this side of things, readers who are prepared for this type of dark scene, are likely going to be completely turned off by the young-sounding writing. So there's a contradiction there where the writing and content are, conversely, going to turn off both options for a reader-base.
Beyond this, I have problems with the actual story line, having included a scene like this as the basis for Lucie's hatred of Jean-Loup. For all intents and purposes, Lucie ends up as the romantic interest for the Beast, instead of Belle. The book tries to roll out the tried and true rug of "magically separated/changed selves" that would absolve the Beast of past actions, as he is now no longer truly that person. I will always struggle with this type of wand-waving. Regardless of the fact that the "reasons" that Lucie points to as evidence that these two beings are inherently different are horribly minor (like food preferences and fears of spiders), there's always going to be an insurmountable hill, in my mind, between forgiving an attacker (a hard ask on its own) and falling in love with him. I just can't get behind that story, and I don't think this book did nearly enough, even, to highlight any exception that could be made.
While the latter argument could be a matter of personal preference (though I still don't think there is a huge swath of readers out there who are just searching for that great tale highlighting a victim falling in love with her attacker), my first point about the very real conflict between writing style and content is enough for me to give this a low rating. I honestly just have a hard time really focusing in on who exactly the audience is supposed to be for this book. At the very least, I wasn't part of it.
Rating 4: Not for me. I don't think this is a message we want to send out, regarding victims and their attackers, and the writing style was in direct conflict with the content.
Reader's Advisory:
Again, honestly, if you want a good "Beauty and the Beast" retelling, go read "Beauty," (the classic, in my opinion), "Heart's Blood," (by may favorite author, Juliet Marillier), or "Hunted" (for a more recently published option).
Find "Beast: A Tale of Love and Revenge" at your library using WorldCat!