Animorphs #33: "The Illusion"
Publishing Info: Scholastic Paperbacks, September 1999
Where Did I Get this Book: own it!
Book Description: The Yeerks possess a weapon that could be the biggest threat to the Animorphs yet. The anti-morphing ray transforms a person in morph back to natural form. Unless they find and destroy the top-secret ray, the Animorphs could be exposed for good.
Narrator: Tobias
Plot: What made getting through the last book so terrible (beyond the fact that it was god awful all on its own) was that I knew this one was coming up next. And this was one of my favorites as a kid growing up. Other than the first few and the David trilogy, this was by far the book I re-read the most and thus one of the rare later series stories that I have clear memories of. And yet, even I didn't remember just how sob-worthy this story was!!
Tobias is at a school dance and feeling awkward. While many of us realize this is how ALL teenagers feel at school dances, Tobias attributes it to his discomfort being human again after spending so much time as a hawk. What's more, he's pretty sure Rachel wants to dance. Halfway through their dance, however, Tobias sees the clock on the gym wall and realizes he only has a few minutes left before he would be trapped in his human morph and out of the Yeerk war altogether. As he bolts for the outdoors, Rachel catches up with him and finally opens up about some of the challenges of their relationship. Notably, that with all of the craziness in her life, she needs something normal and would it really be that bad if Tobias were human once again? Unnerved, Tobias still makes a break for it and manages to escape outside and regain his hawk form. Jake, who also noticed the mad dash, comments that he is glad Tobias made it back to hawk as the team needs him for his eyes in the air. Tobias suspects that while this may be true, Jake has also become the type of leader to use his assets wisely and say what needs to be said to keep people in line.
The next day the team meets in the barn. Erek had caught up with Jake earlier and had some news to share about the Anit-Morphing Ray that the group had failed to destroy in their last mission. The problem is that they have no idea where the Yeerks are keeping the ray, but they do know that the Sharing is hosting a big unveiling for their new community center. Through this they come up with a plan: the Yeerks are likely looking to trap a "Andalite bandit" at this event to test their ray on. Instead, the Animorphs will purposely walk into said trap and then through capture figure out where the ray is located so they can destroy it. It's clear to Tobias that Jake has more in mind than this, and he quickly understands that Jake means for Tobias to volunteer, reasoning that if Tobias is captured, the Yeerks will assume he in morph, use the ray gun on him, and then think that it doesn't work when Tobias fails to "demorph." Tobias will also need to acquire Ax so he can pretend to attempt "demorphing" to further convince the Yeerks that they do in fact have an Andalite in morph. Of course, there is no guarantee that the ray gun is even safe and won't just kill its target, so this is a very high risk mission for Tobias. But the whole group recognizes it as the only option, and Tobias moves forward with acquiring Ax.
Back in their forest, Tobias and Ax bond over Tobias's experiences as an Andalite, especially given their familial relationship with Ax essentially being Tobias's uncle. Ax teaches him a few tail blade moves and walks him through the evening ritual.
The next day, the team goes into action at the Sharing event. Jake sits with his family as Tom is given an award. Tobias flies above. Ax is in human morph and is meant to guide the remaining team who are all in fly morph. Hi-jinks ensue as Ax inevitably gets distracted by food and causes a minor scene. Eventually, he and Tobias manage to sneak into the back of the community center and discover the location of the Yeerk's "trap:" a playground with a tunnel. It's clear that the Yeerks are trying to set it up to look as if this tunnel is a new entrance to the Yeerk pool so as to temp Andalite bandits into it.
The group all reconvene near the playground. Fly!Rachel hides in Tobias's feathers and it is her job to report back to the rest of them where the ray gun is so they can attack and rescue him. Ax and Tobias make a break for the tunnel, drawing the attention of the Yeerks. Tobias flies all the way in while Ax "aborts" at the last minute and draws the rest of the Controllers after him. Inside the tunnel in the connected room, hawk!Tobias confronts the Controllers who are in place to spring the "trap." At their head is a young woman who looks eerily like Rachel. She identifies herself as "Taylor" and she is a sub-visser in the Yeerk ranks. She also happens to have a stun gun of sorts that she shoots at Tobias, not caring if it takes down a few Hork Bajir in the process. Paralyzed, fly!Rachel slips off to land on the floor, vulnerable to be stepped on. Now alone and with the plan already in shambles, Tobias is stuffed in a box and relocated.
When he is let out of the box, he finds himself in a larger clear box with the ray gun pointed directly at him. Visser Three shows up with two Controller scientists in tow. They test the ray gun on Tobias. When it fails, Visser Three is not pleased, feeding the scientists to a pit of Taxxons that is located beneath the floor. He instructs Taylor to torture Tobias into demorphing so he can be infested and give information on the other bandits.
And so begins pages of poor Tobias being tortured. Taylor uses the ray gun to shoot some type of rays at him that trigger pain sensors in his brain.Through it all, we get some great flashbacks to periods in Tobias's life that highlight why he might be so hesitant to want to return to a human life. We see a bully who persistently comes after him. And a very sad scene where Tobias comes home with an award, only to be told by his lazy uncle that if there's no money in it, than it's worthless and Tobias should just get a job (we're to remember that these kids were like 13 at the beginning of this series and that this scene presumably happened sometime before that even, so….yeah, the uncle is a piece of work). The scene and Taylor's dialogue within it are a clear reference to the classic "Pit of Despair" scene from "The Princess Bride." Eventually, Tobias realizes that he can retreat to the mind of the hawk in order to survive the pain. The hawk has no understanding of what is causing this pain or that it has any way of preventing it from happening again; to him it is just another unpleasant part of life now.
Eventually, Taylor figures out what Tobias is up to and introduces a third setting on the ray: the ability to send beams that connect to pleasure sensors in the brain, which brutally yanks Tobias back and forth between pain and pleasure, thus disallowing him from using the hawk for safety. In a few flashbacks here, we see there was once an elderly woman who would take Tobias in after school and feed him treats, one of the few good memories, it seems, from his childhood. He also has memories of showing up at Rachel's room for what must be regular flying dates they go on.
During a break in the action, Tobias realizes that something strange is up with Taylor. It becomes clear that she has gone insane and Tobias is able to wheedle the story of her past out of her. It turns out that the girl Taylor had once been the homecoming queen of her highschool, but after a house fire she was left badly burned and missing an arm and leg. Having lost her looks, all that was important to her it seemed, she turned to the Yeerks who offered to heal her in exchange for becoming a Controller. Somehow throughout this all, the Yeerk who infested her and Taylor herself somehow merged their personalities, leaving the current Taylor to routinely switch between identifying past Taylor as herself or as a separate being. By this point, Tobias is past the two hour "limit" and Taylor realizes that she has failed to get the "Andalite" to demorph. The knowledge that there is a good chance Visser Three will also feed her to the Taxxons in the pit, she turns up the torture to a new level.
It is too much. Tobias feels himself dying and right near the end he experiences a vision. An Andalite comes to him and presses his tail blade to his forehead. He then experiences a series of "memories" from his father, Elfangor's, point of view. At the end, Elfangor says that Tobias has come from a long line of warriors who put others before themselves, and that death to save his friends is a noble way to go. But before the light can finally go out, the other Animorphs arrive. They battle Taylor and the Hork Bajir who come to her defense and manage to destroy the ray gun.
Towards the end, grizzly!Rachel has an opportunity to kill Taylor, one that she is just about to take when Tobias tells her to stop. Throughout it all, he hasn't been able to avoid drawing comparisons between Rachel and Taylor, two girls who are rarely beautiful. But where Taylor's strength came from her beauty and without it lead her to do terrible things, Tobias sees the grizzly morph as an outer representation of Rachel's stronger inner self. He asks her to let Taylor go; to be Rachel, and not Taylor.
The last scene is the Animorphs on the beach, trying to gain a bit of normalcy after all of the craziness. Tobias describes his last vision to Ax who is quite shocked. He says there is an Andalite legend that some memories are passed through the DNA and that they can be triggered in the last moments of life, but he's been sure those were just tales.
Finally, Rachel joins them on the beach. Tobias runs to her and they hug, Rachel asking how bad it was and Tobias confessing that it was really bad, he almost gave in. But through it all, he comes to the conclusion that for now he knows who he is: the person that Rachel loves. She kisses him, and they go flying.
A Hawk's Life: This is a great Tobias book. He has a lot to contend with before he even gets tot he torture scene. There's his ongoing struggle with striking a balance between his hawk form and his human form and his fears that Rachel is becoming more and more unwilling to deal with the limbo that is their relationship as it stands.
The book also leans in heavily on the shortened life span of a hawk, something we haven't seen before. Not only does Tobias see an inconveniently placed poster on this topic on the highschool walls while he flees to demorph, but there is an eagle that is dying from old age in Cassie's barn (the team use the eagle as a way to gain entrance to the morphing ray room and save Tobias in the end of the book.) Whenever he looks at the bird, it's a reminder of the shortened life span and the dangers that wild birds face.
He really gets into his Andalite heritage for the first time, morphing an Andalite and learning more about Andalite history and culture through his moments with Ax. The DNA-memory thing is also a great addition as it finally gives Tobias a more clear connection with his father. In one of the memories, Elfangor spends a moment thinking about how he misses Loren and wishes he was on Earth with her and his son. One has to imagine that this memory is a great comfort to Tobias, knowing Elfangor loved his mother and him and didn't want to leave them.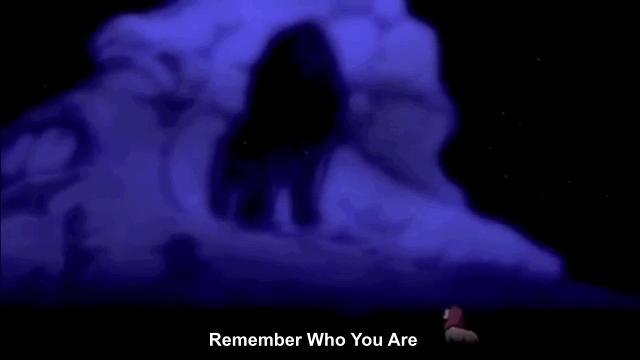 And then, of course, there's all the stuff in the torture scenes with the dark glimpses into Tobias's past, as well as some of the more happy memories with Rachel and the woman who used to give him treats. Tobias also wisely catches on to there being something strange going on with Taylor and uses that knowledge to draw her into talking about herself and giving himself a break.
In the end, he confesses to Rachel that he almost broke. But Rachel reassures him that she knows who he is and that he'd never give them up, and Tobias realizes that his sense of self is well cared for him Rachel's hands.
Our Fearless Leader: Tobias makes some pretty blatant statements about Jake's transformation as a leader. He suspects immediately that while Jake might truly mean his words about being glad Tobias made it back to his hawk morph because he knows that's what Tobias wants, Jake is also a leader who will say whatever he thinks will further his mission. He needs Tobias in his hawk form, and Tobias suspects that that is at the heart of anything he says.
Tobias also sees the manipulation at play when they're all in the barn planning what to do about the ray gun. Jake volunteers at first, but Tobias sees that he isn't expecting this plan to go forward. And then when Ax volunteers, he's silent. It's clear that he had a person in mind and is waiting for that person (Tobias) to volunteer himself, so that Jake doesn't have to ask/order him to do it. It's one of the more clear examples we've seen of Jake starting to use his friends a chess pieces. It's cold, but it's also necessary and Tobias recognizes this.
Xena, Warrior Princess: This book did a great job following up on the awfulness that was the last book. Rachel is clearly shaken from the experience and looking for normalcy in her life, and her romance with Tobias isn't helping. In the very beginning of the book, she has one of the more honest conversations we've seen between the two. It's clear that it's not simply selfish, romantic reasons that she wants Tobias to consider staying human, but that her own inner struggles make it even harder for her to deal with the burden that is their romance. Further, she seems to be the only Animorph who is concerned by the way that Tobias is leaning into his life as a hawk and more and more prone to discomfort whenever he's human. She repeatedly reminds him that his human form isn't just a "morph," it's who he naturally is and that it's worrisome if he doesn't remember this.
It's never made clear whether or not she was actually aware of the time and had been trying to trick Tobias into staying. My interpretation is that she didn't really know herself what she wanted to happen, and  that a small, secret part of her was both hoping he wouldn't realize but not actively plotting to trap him.
Early in the barn conversation, she also volunteers for the mission before it becomes clear that Jake has Tobias in mind. We don't see the scene when she insists on going in with him as a fly, but I feel confident we can assume it wasn't much of a "discussion" at all. As they're going in, she tells Tobias not to put the mission first. That if things get too bad, he should forget about the mission and save himself.
Peace, Love, and Animals: Cassie does very little in this book. After they all agree that Tobias is the one to go on this mission, Tobias notes that she gives him a particular sympathetic look that she reserves for only the most series moments. And then in the end when they're all on the beach, she's off looking for injured animals on the reef. Because of course she is.
The Comic Relief: Marco is the only other one to quickly realize that Jake has another plan in mind when they're talking in the barn. He also is one of the quickest to realize what exactly that plan is. In the final battle scene, gorilla!Marco is the one to save Tobias, getting very torn up in the process. It's a nice scene as often Marco and Tobias don't have many scenes together and are two of the more disconnected members of the group, both due to differing personalities and a lack of any significant connection on their own. But here is is clear that Marco is unwilling to give up and leave Tobias behind, even if that means putting his own life on the line.
E.T./Ax Phone Home: This was a big book for really establishing the connection between Ax, Tobias, and their shared Andalite heritage. The scenes of Ax teaching Tobias about Andalite culture were very well done, and there's an interesting moment when Tobias first morphs an Andalite when he realizes that the natural state of Andalites is to be optimistic. Ax confirms that they have had to "train" themselves to be warriors, against their natural instincts. Later, when Ax and Tobias are infiltrating the Sharing community center, it is clear that Ax is very worried about Tobias's role in this mission, again highlighting the strong bond between them.
Best (?) Body Horror Moment: The scenes of the damage that is done to Tobias during the torture sessions is pretty vivid. Not only is the ray setting of pain sensors in his head, but in his mindless thrashing, he does a lot of physical damage to himself. He breaks a wing, loses feathers, and, yikes, breaks his beak. It's so bad that when the other Animorphs show up, grizzly!Rachel takes one look at him and knows how bad it must have been, further spurring her anger and wish to kill Taylor at the end.
Couples Watch!: This is by far the most romance-centric book so far (and from my memory, in the entire series). It starts right out with the challenges that Rachel and Tobias face and the increasing pressure they both feel to make this impossible thing work. Rachel is clearly hitting a wall with her ability to juggle so much craziness in her life and is concerned about Tobias's well-being, not only his increasing association with his hawk self but the fact that the stark reality is that hawks have much shorter life spans than humans.

Then of course we have all of the concern from Rachel about Tobias going on this mission, though it's worth noting that even she doesn't come out against it, knowing it's the best option. She goes in with him and tells him to put himself first.
While captured, Tobias repeatedly refers to the fact that Taylor looks like Rachel and notes how very different these two beautiful teenage girls are. It's not only a reflection on his own thoughts on Rachel (and his ongoing concern that something terrible might have happened to her when she fell off him while paralyzed. She even began to cry when this happened, one of the few times we see this), but a good reminder for readers (after the book that shall not be named…) that while Rachel is dangerous, she's still a good person and nowhere near the type of person who would have fallen in with the Yeerks had she lost her beauty.
Then there's the end, of course. I think this is the first time either member of either couple has said the "love" word. And not only is he saying it, but Tobias sees this love and his relationship with Rachel as the foundation of his own identity, whether human or bird. They also kiss, rather casually even, further highlighting how much more established their relationship is than Jake and Cassie who are still awkwardly skirting around each other and (like in the last Jake book) barely referencing the thing between them.
If Only Visser Three had  Mustache to Twirl: When Ax and Tobias sneak in to find out where the "trap/Yeerk pool entrance" is located, they stumble on two Controllers who are discussing the mad idea that Visser Three has had that somehow in an open-air Sharing event they're supposed to catch any animal that wanders in. But they note that you can't say this to him or you'll end up dead, as the two scientists discover when they try to assure Visser Three that they ray can't possibly not work.
Taylor also makes this comment to Chapman after they've caught Tobias, which I'm sure is a direct jab at his learning to speak "villain talk" from Visser Three, though luckily for her, Visser Three's not there to hear it:
"A bird in the hand is worth two in the bush," he offered, smirking.

"Shut up, Chapman,"the girl said calmly. "You sound like some pun-spouting villain from a Batman movie."
Adult Ugly Crying at a Middle Grade Book: As evident by the gif at the very beginning of this post, this book has by far been the biggest tear jerker of the series. Not only do you have an extended torture scene taking up a large chunk of the book (talk about not pulling your punches for a young audience!), but the thoughts and memories that come with it are rough. The scene with Tobias's uncle is particularly heart-breaking as we have to imagine that this is just once moment from a long list of moments where a very young Tobias has been completely ignored and beaten down by the only parental figures he has had.
Then there are scenes of animal abuse that Tobias imagines when thinking about the hawk's approach to pain and fear. Oof. There were legit tears in this section, what with the descriptions of the fear, the pain, and, in my opinion worst of all, the confusion that these animals would feel when being tormented by humans. Some of them were so specific (like the scene of a wild goose being clubbed to death on a golf course by cruel teenagers) that you have to imagine the ghost writer who wrote this book was pulling from some traumatic memory of their own. Yikes, it was a lot.
What  a Terrible Plan, Guys!: This is another good plan from the Animorphs. It's pretty complex, too, with all of the moving pieces, especially in the beginning. They really sell it hard that they are "accidentally" getting caught, even putting Ax at risk by having him run out and away in the open to be chased (and maybe caught) by the Yeerks. It's not really their fault that they didn't anticipate the freeze gun as that's not technology they've run into before. I do feel like there is still a pretty big question mark about how exactly fly!Rachel was supposed to get off Tobias and, with very poor eyesight, find a place to demorph and get out to return to the others. But I'm sure this was a risk they felt they had to take (just like sending Tobias in in the first place) to destroy what would have been a game-changing weapon.
The Yeerks' plan, however, was not that good. The group all comment that the Yeerk "trap" with the playground tunnel was all too easy to spot and that the Yeerks must really think the Andalites are idiots if they fell for it. But then again, the Animorphs were still choosing to go in, so….
Favorite Quote:
There's a great scene where Jake and human!Visser Three come face to face while at the Sharing event when Visser Three tries to swat fly!Cassie off Jake's arm. It's a really cool moment and one of the ones that I can so easily picture as if it were in a movie:
"Such filthy insects. Allow me to . . ." He swung at Jake.

Jake's hand shot up. He grabbed the Visser's wrist in his fist. For a long few seconds the two of them glared at each other. Visser Three, leader of the Yeerk forces on Earth. And Jake, his unrecognized foe.
The "Ax goes crazy with food" scene at the Sharing event also provided some much needed levity to an otherwise very serious and sad book:
<Marco,what exactly are you doing in the fondue?> Rachel asked.

<Exactly? Well … I wanted to see if it would still taste good sucked up through a fly mouth.You gonna help me or do you just want to bust me?>

<Let him get eaten,>Rachel advised.
Scorecard: Yeerks 8, Animorphs 13

The Animorphs manage to take out the ray gun and came up with a pretty clever way of tricking the Yeerks into thinking it didn't work, in the event that they hadn't been able to destroy it. Plus, bonus, the two scientists who came up with what was actually a brilliant idea, ended up fed to Taxxons by a very short-sighted Visser Three who had a tantrum. So a win/win/win!
Rating: I loved this book. Always did and still do. All of the characters are exactly on point. There are good references to past events, particularly Rachel's struggle to find normalcy in her life after being so shaken up by her last book. Jake's ongoing descent into pure leadership mode and his showdown with Visser Three. Marco's smarts. Cassie's concern. Ax's acknowledgement of his and Tobias's shared Andalite heritage. And all of the confusion and inner strength that make Tobias such an interesting character. We get a lot of extra information on what his life was like before the Animorphs, and I think at this point in the series, it's very important to get these scenes to fully understand why Tobias is so hesitant to go back to life as a boy.
We also get a very good villain in Taylor. It's always nice to have another villain other than Visser Three to focus on in these books, and Taylor is given quite a bit of character development herself. Not only does she have an interesting back story that ties into her crazed perspective that we see on display, but her similarities to Rachel lead Tobias to make some poignant and important comparisons and contrasts between the two.
And, of course, as I'm fully on the Tobias/Rachel ship, I like the focus on their relationship in this book. It doesn't feel silly or immature, but really highlights the challenges faced by these two and why they are so drawn together and serve as much needed support systems to each other.
This is probably one of the better ghost written books in the series, and I feel like that had to have been clear since I'm pretty sure this same writer also wrote a good number towards the end of the series. It does present a weird contrast when placed next to the last book that was somehow written by Applegate herself. Just goes to show that even good authors can make big missteps and that the ghost writers shouldn't be completely written off either.
Note: I'm not going to rate these books since I can't be objective at all! But I'll give a one sentence conclusion and you can take from that what you will!