Book: "Northanger Abbey: Jane Austen Project #2" by Val McDermid
Publishing Info: Grove Press, April 2014

Where Did I Get this Book: the library!
Book Description: Cat Morland is ready to grow up. A homeschooled minister's daughter in the quaint, sheltered Piddle Valley in Dorset, she loses herself in novels and is sure there is a glamorous adventure awaiting her beyond the valley's narrow horizon. So imagine her delight when the Allens, neighbors and friends of her parents, invite her to attend the Fringe Festival in Edinburgh as their guest. With a sunny personality, tickets every night and a few key wardrobe additions courtesy of Susie Allen, Cat quickly begins to take Edinburgh by storm and is taken into the bosom of the Thorpe family, particularly by eldest daughter Bella. And then there's the handsome Henry Tilney, an up-and-coming lawyer whose family home is the beautiful and forbidding Northanger Abbey. Cat is entranced by Henry and his charming sister Eleanor, but she can't help wondering if everything about them is as perfect as it seems. Or has she just been reading too many novels?
Review: I found this book while wandering around my library one afternoon. I have a usual reading test that I apply to re-tellings of Jane Austen stories which simply involves reading the first chapter. Mostly this is due to the fact that Austen's signature writing style is so tricky to duplicate and it is often what sinks many re-imaginings. I've wasted too many hours where what might have been a good book on its own is ruined for me by the simple fact that I am too distracted by the writing style itself to focus on the story. Well, this one passed this initial test and so I gave it a go!
First off, since style of writing is usually a major factor for me with these types of books, I will give credit to McDermid for what she does with it in this story. The book is helped by the fact that it is set in the modern day so there is no need to replicate the style of speaking and writing that came with the original. Beyond this, McDermid does a good job converting several of the scenes and dialogue from the original directly into the story with very minimal changes that are both believable and, in some cases, quite creative. Perhaps at times some of the slang that is used for the teenagers who are speaking is a bit much, but for the most part, McDermid avoided overdoing it in this area.
I also appreciated the parallels that were drawn between the original and this book with regards to the parody angle. Austen's "Northanger Abbey" was largely written in response to the over-done, and often poorly written, gothic horror/romances that were popular in the time. Her heroine loves these stories, but throughout the book learns an important lesson with regards to these books' failures to depict real people and real life. In this, gothic romance is substituted for the "Twilight" series, which is not only funny, but very accurate when it comes to being a wildly popular book/now genre that is much loved by teenage girls. It has also been highly criticized for portraying unrealistic people and unhealthy world views for these same adoring fans. So to use that series/genre in a re-telling like this is very true to the message and structure of the original.
That said, there are some big problems using this set up as well. In the original, Catherine fears the Tilneys are hiding dark secrets having to do with the suspicious death of the mother, perhaps at the father's hand. In this, Catherine suspects the Tilneys…are vampires. Look, this is just not the same. Murder, especially at the hands of an emotionally abusive spouse, while rare, is an actual thing. So Catherine's suspicions can be offensive to the family, but ultimately can be forgiven as fanciful foolishness. In this story, Cat's suspicions of actual vampires are ridiculous. Every time it came up, I immediately lost respect for Cat. And in the end, when she actually puts voice to her suspicions, it made me judge Henry as well for not dumping her on the spot. If a love interest suddenly made it known to me that not only do they actually believe vampires exist, but they suspect me and my family are these monsters (very specific sort of vampires ala "Twilight" nonetheless who can go out and about in the day and eat rare meat to survive), I'd be out of there immediately.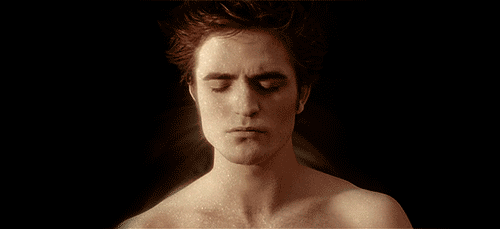 Cat is supposed to be on the verge of adulthood, and these imaginings are worrisome with regards to her actual sanity, not just teenage silliness like the original character.
Further, Henry was downgraded even more as a romantic hero when it came to the reason that Cat is evicted from the family home and his belief in that reason himself, not just the General's belief. I don't want to spoil things, but the changed reason was ridiculous, and almost offensive, in many ways. I honestly don't quite know why this had to be changed at all. The original reason, Catherine's not having a fortune at her disposal, is still a legitimate stumbling block for the type of snobby, pretentious father that the General is made out to be in both books.
To end on a good note, I very  much enjoyed the portrayal of the villains in this story. Bella, Johnny, and the eldest Tilney, Freddie, were all spot on as modern adaptations of the original characters. They were all three highly entertaining and the types of characters you loved to have around just to hate them.
All in all, I was very disappointed with this book. The language was so strong (my usual criticism for this type of story) and many of the characters were perfect. But for some reason the author felt it necessary to adapt portions of the book in ways that severely detracted from the story as a whole. For a book that was so on-the-nose as an adaptation (there were many scenes and conversations that were almost directly lifted from the original), it was shame to have it fail due to unnecessary and weak plot changes.
Rating 3: One point for strong writing, another for good villains, and a third for adapting original scenes and dialogue for a modern setting in a believable way. Ultimately, a failing rating for a terrible choice with regards to Cat's belief in actual, real life vampires.
Reader's Advisory:
"Northanger Abbey" is included on these Goodreads lists: "YA Gothic Retellings" and "Retellings of Jane Austen's 'Northanger Abbey'."
Find "Northanger Abbey" at your library using WorldCat.